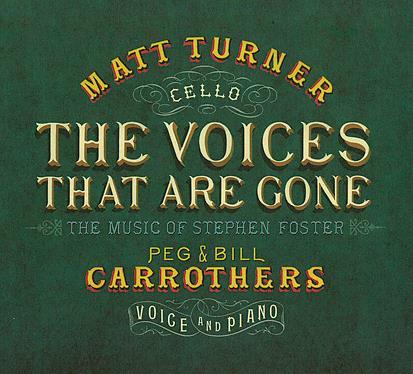 The Strad Issue: January 2009
Musicians: Matt Turner (cello) Peg Carrothers (voice) Bill Carrothers (piano)
Composer: Stephen Foster
Improvising cellist Matt Turner leads this poignant tribute to 19th-century songwriter Stephen Foster, the 'father of American music' and composer of tunes such as Camptown Races and My Old Kentucky Home.
The trio brings a freshness to Foster's melodic clarity without shying away from the charming nostalgia his music suggests. Turner's bluesy pizzicato intro contributes a more modern popular touch, and the guitar theme crops up again in the highly precise and controlled rhythmic chugging of Oh! Susanna, and in the uplifting Hard Times Come Again No More, in which the blues backbeat feel is captured impressively.
Turner and Peg Carrothers are well matched in their melodic interpretation, sharing a warm but clean sound in which the odd pitch bend again reminds us of the popular context of the music, without over-sugaring what is otherwise chamber music of a refined and understated sensibility. Meanwhile, Bill Carrothers's accompaniment blends touching simplicity with passages that stray into Ivesian, darkening reminiscence or film-like ambient underscoring. Despite the dissonance, his presence is never overbearing, and the dry acoustic also helps the listener sift through the denser moments. The result is exquisite – as much testament to the trio's approach as to Foster's beguiling tunes.


Chris Elcombe