In an article from 2009, Carla Shapreau exposes the systematic theft of stringed instruments under Hitler's rule, and today's efforts to locate them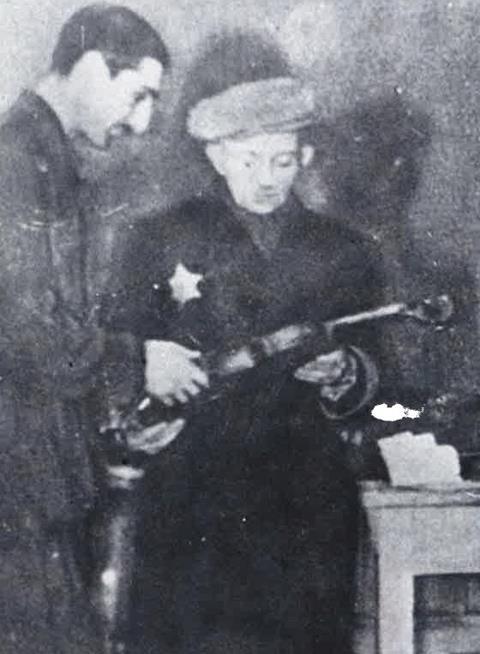 In June this year, the international community met at a European Union conference in Prague to address unresolved issues from the Nazi era. The participants included 47 country delegations, 148 organisations, and a representative of the Holy See. One of the many subjects discussed was the loss of valuable musical instruments, manuscripts, printed music and other musical items that were confiscated, looted or swept up as war trophies during or after the Nazi era. Violins, violas, cellos and bows were among the many losses.
A number of factors have contributed to renewed interest in the history and fate of cultural property (including musical instruments) plundered or displaced during the Third Reich. These include the opening of World War II-era archives, the end of the cold war and Soviet communism, the aging of survivors, and the establishment in 1998 of the Washington Conference Principles pertaining to Nazi-confiscated art. These non-binding principles outlined the steps to be taken by 44 participating countries in order to identify and return property confiscated during the Nazi era to its rightful owners or heirs. As a result, there has been an evolution in the ethical and legal standards applied to transactions in fine art, with particular scrutiny focused on provenance in the period 1933–45. Yet the musical world has lagged behind in both the mining of records and historical analysis.
There are many reasons for this, chief among them the fact that the dispersal, scarcity and, in some cases, inaccessibility of archival records pertaining to musical items has inhibited a thorough examination of losses during the Nazi era and its aftermath. In some cases, records contain only partial evidence, and following up leads is difficult because few witnesses†¯remain. Instruments of the violin family are by nature utilitarian and portable, which contributes to the challenge of tracking them down. Moreover, musical losses often accrued to individual musicians who may have only owned one instrument and who may not have maintained records or photographs for title and authentication purposes.
This story begins in early 1933, when life in Germany began to unravel for musicians, composers, conductors, music publishers and others in the musical sphere who found themselves at odds with Reich policy because of their†¯race, ethnicity, or religious, political, social or aesthetic†¯views. By March of that year, musical performances were being cancelled and some musicians were being ousted from employment. These events so shocked the music world that conductor Arturo Toscanini, along with other prominent musicians, sent a cable to Hitler in protest on 1 April 1933.
Against this backdrop, the legal framework in Germany was quickly changing, directly impacting the musical community. On 7 April 1933, a law was passed compelling the loss of employment for most civil servants of non-Aryan origin. Two days later, the New York Times remarked, 'This edict is of far†'reaching significance in Germany, where all the leading theatres, operas and orchestras are either government-owned or supported out of the public exchequer.' American composer Roger Sessions, in Berlin at the†¯time, said that by June 1933, 'there was not an opera house in Germany that had not been adversely affected by the ousting of Jewish conductors and musicians.'
On 22 September 1933 Joseph Goebbels, Reichsminister of†¯propaganda, established the Reichskulturkammer (Reich†¯Culture Chamber) in order to control the many facets of culture. By 1 November 1933 the†¯law made it compulsory for professional musicians to register with its music division, the Reichsmusikkammer. Aryan ancestry was required. In response to the exclusion of Jews from German cultural life, the Jüdische Kulturbund (Jewish Culture Association) was established in mid-1933, providing segregated and regulated venues for Jewish culture, including music. By 1937 it had approximately 180,000 members, including performers and audiences. A decree by the Nazi regime issued on 26 April 1938 required Jews residing within the Reich to register their property if their assets exceeded 5,000 Reichsmarks. Austrian concert pianist Paul Wittgenstein was among the many who had to comply with this order (see right for an excerpt of his asset declaration). In some cases, confiscation of musical effects took place soon afterwards. However, records from the Wittgenstein estate indicate that the pianist emigrated to the US with the Guadagnini and 1716 Stradivari violins, the 1620 Amati viola and the 1692 Vincenzo Rugeri cello.
Although numerous musicians were able to emigrate safely to other countries with their instruments, others did not overcome the significant administrative, legal and economic barriers to freedom. Quota limitations, required affidavits of support, burdensome emigration taxes, and restrictions on the transfer of assets and other property restricted free movement. The Third Reich closed the Kulturbund on 1 September 1941 after eight years of existence. Shortly thereafter, Kulturbund musicians were ordered to surrender their instruments. The German borders were closed to Jews on 23 October 1941 and widespread deportations commenced. The eleventh decree to the Reich Citizenship Law of 25 November 1941 resulted in additional appropriations of moveable property by the state.
In tandem with confiscations within Germany, in July 1940 the Einsatzstab Reichsleiter Rosenberg (ERR), a Nazi task force led by Alfred Rosenberg, commenced its organised and systematic approach to cultural plunder in territories occupied by the Reich. The division of the ERR charged with musical confiscations was known as the Sonderstab Musik and among its spoils were many instruments of the violin family. Musical looting was also carried out through Möbel Aktion, a division of†¯the ERR, established by Rosenberg and approved by Hitler on †¯31 December 1941. This involved the seizure of the contents of homes of those who had fled or been deported. In Paris alone, the contents of approximately 38,000 homes were looted. A†¯description of the ERR's activity in France, the Netherlands and†¯Belgium are the subject of Willem de Vries's book, Sonderstab Musik, Music Confiscations by the Einsatzstab Reichsleiter Rosenberg Under the Nazi Occupation of Western Europe.
Evidence of musical plunder and displacements has survived in scattered archives and in public and private collections. Preliminary research has revealed many disturbing clues that warrant further investigation. The continued pursuit of detailed evidence of the provenance of instruments through sources including Allied and Nazi wartime records, post†'war claims, reports and restitution materials, testimonies of those who did not survive, and of those who did, as well as other materials, is resulting in a growing bo dy of information from†¯which pieces of many puzzles will hopefully coalesce.
At present, the vacuum of publicly available information on Nazi plunder has left room for comments such as this one by Toby Faber in his book Stradivari's Genius: Five Violins, One Cello, and Three Centuries of Enduring Perfection:
'Yet it is hard to find an instance of a single Strad being lost in the whole course of the hostilities. There are rumors of them being stolen from continental Jews, and plaintive accounts still circulate on the Internet of family heirlooms being confiscated at customs during postwar flights from Eastern Europe. Every story adds to Stradivari's mystique – to the possibility that a violin found bearing his label may, after all, be genuine. No account, however, is verifiable, and no famous Strad's history comes to an abrupt halt during the war.'
Contrary to these assertions, historical research reveals evidence of several possible Stradivari instruments that went missing during World War II and remain lost. One such instrument is an alleged 1719 Stradivari that was stolen from the National Museum in Warsaw, Poland, during World War II. It was referred to as the 'Lauterbach' Stradivari by W.E. Hill & Sons in their book Antonio Stradivari, His Life and Work after its purchase in 1900 by Henry