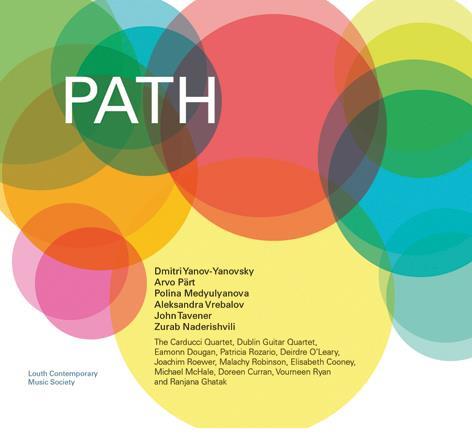 The Strad Issue: January 2011
Musicians: Carducci Quartet, Elizabeth Cooney (violin) Joachim Roewer (viola) Malachy Robinson (double bass), etc
Composer: Yanov-Yanovsky, Pärt, Medyulyanova, Vrebalov, Tavener, Nadarejshvili
The players of the excellent Carducci Quartet are the perfect exponents of this lyrical yet gritty collection of contemporary music, which includes world premiere recordings of Pärt alongside works by lesser-known composers from Uzbekistan, Serbia and Georgia, as well as a pair of new vocal pieces by Tavener.
Dmitri Yanov-Yanovsky's otherworldly Chang Music IV for quartet makes a strong start, and the second of its two movements is particularly appealing: the infectious pulse is thrummed out on the bodies of the instruments while fragments of pizzicato and glissando build up, layer upon layer.
Violist Joachim Roewer and double bassist Malachy Robinson join baritone Eamonn Dougan, soprano Patricia Rozario and clarinettist Deirdre O'Leary for an uplifting performance of Pärt's gorgeous but all-too-brief Von Angesicht zu Angesicht. Polina Medyulyanova's Ewige Ruhe, for mezzo-soprano, string quartet and clarinet, occasionally sounds pedestrian by comparison, but it is nonetheless finely performed.
The intricate textures of Serbian composer Aleksandra Vrebalov's The Spell III, for violin and live electronics, are described with infinite care by Elizabeth Cooney. Equally compelling is the third movement of Zurab Nadrejshvili's String Quartet no.1, from the hocketed pizzicato of the opening to the climactic wild lament – I long to hear the other movements, sadly not included here. The Carducci Quartet never slackens the intensity. Recorded sound throughout has superb presence.
Catherine Nelson