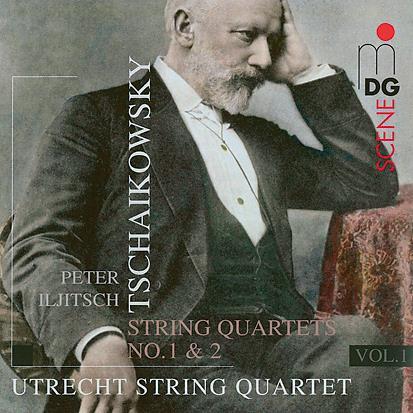 The Strad Issue: January 2009
Musicians: Utrecht Quartet
Composer: Tchaikovsky
The soulful and perfectly shaded opening of the D major Quartet, followed by impetuosity in the big and thrusting central theme, are indicative of the wide ranging mood changes and intensity of the Utrecht Quartet's performance as a whole.
The unaffected grace of the familiar Andante cantabile avoids the oft-used affectations and tempo shifts, and the hushed moments retain their inherent tonal warmth. By contrast the dynamics of the following scherzo are taken to extremes in an expression of pure joy, and the players' fast and urgent view of the Allegro giusto finale means that they tear into the closing bars with gay abandon.
The Second Quartet is a very different score, and one that has never enjoyed similar popularity. More symphonic in texture, it never quite dispels the feeling that it could have been transposed from an early orchestral score. Even in this highly perceptive and technically immaculate account, where there is admirable clarity in densely textured passages, the busyness of the writing cannot hide a lack of memorable thematic material.
The Borodin Quartet (Teldec) has always been my preferred recording, but the long-established Utrecht players are in every way outstanding and enjoy superb sound quality, particularly so in the SACD format.


DAVID DENTON