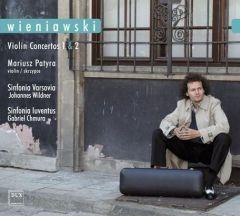 The Strad Issue: January 2010
Musicians: I Musici de Montréal/Yuli Turovsky
Composer: Tchaikovsky
The tantalisingly balance between Tchaikovsky's natural propensity for music fired by extra-musical sources and his veneration of the absolute music of the Viennese Classical masters (exemplified by his life-long admiration of Mozart) is everywhere evident here. It is the composer's inimitable lyrical style, rhythmical drive and rich expressive harmonies that carry the listener irresistibly forward, yet structurally and tonally the music remains on its best formal behaviour.
So richly emotional is the Souvenir de Florence that in its original string sextet guise it has a tendency to sound under-nourished, yet played by a full string orchestra (with the noble exception of Neville Marriner's electrifying 1970s Argo recording with the Academy of St Martinu) a sense of overkill is hard to avoid. By tailoring the score so that solo lines emerge from the larger ensemble, Yuli Turovsky provides the best of both worlds with a reading that does Tchaikovsky the inestimable service of emphasising the score's boundless textural variety and freshness rather than descending into emotional overkill at the slightest provocation.
If anything the First Quartet – the earliest and arguably the finest of Tchaikovsky's chamber works – sounds even finer in its new guise, imparting a beguiling sensuality and warmth to textures in a way that a standard quartet couldn't possibly hope to emulate. These enchanting performances have the inestimable benefit of exemplary engineering.



JULIAN HAYLOCK