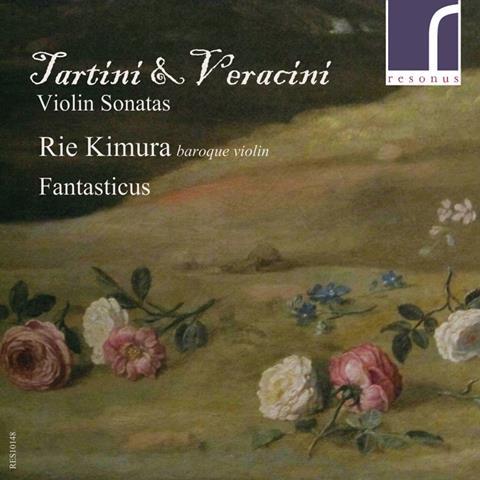 The Strad Issue: October 2015
Description: Devilish deeds and chromatic caprices from a multinational trio
Musicians: Rie Kimura (Baroque violin) Fantasticus: Robert Smith (Baroque cello) Guillermo Brachetta (harpsichord)
Composer: Tartini, Veracini
Joined by cellist Robert Smith and harpsichordist Guillermo Brachetta from her ensemble Fantasticus, Rie Kimura prepares the scene well for Tartini's 'Devil's Trill' Sonata. She brings out its romantic connotations of dreams and devils, offering a beautiful Larghetto affettuoso with tasteful ornamentation, and a well-shaped if under-expressive central movement. However, the actual 'devil's trills' in each of the finale's three quick sections could be better defined. More successful overall is her reading of Tartini's rustic, virtuoso Pastorale op.1 no.13, in which she imaginatively embellishes the gracefully inflected opening Grave and takes advantage of the subtle colours of the prescribed scordatura, which also facilitates the hurdy-gurdy and drone effects of the second and third movements.
Kimura's account of Veracini's sonata op.2 no.12 is somewhat understated. She skilfully realises the composer's attempts at overall unity by linking its movements with a common four-bar chromatic theme but her reading of the Capriccio cromatico veers towards the mundane and throughout one longs for more dynamic detail of the kind she introduces towards the end of the final Ciaconna. In op.2 no.5, however, she characterises each movement carefully, highlighting Veracini's harmonic, contrapuntal and expressive detail, and revelling in the elastic bowing of the Allegro assai. The resonant recording is exemplary.
ROBIN STOWELL