The former winner of the Menuhin and Queen Elisabeth contests advises young musicians to stop thinking about prizes and instead to use competitions as vehicles for self-improvement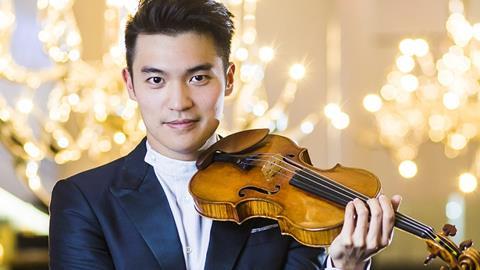 Are there too many competitions? It depends on your attitude,' says Ray Chen. 'Are you there for self-improvement, or are you there expecting a prize and a career? The proper attitude, I think, is not to have any expectations except for self improvement. That's the goal. When I was trying out for the Queen Elisabeth competition a lot of people told me I wasn't ready. I said, 'Yeah, I might not be ready, but I'm not there to win, I am there for the experience.'
'The 'experience' is all about improvement – what happens leading up to and during the contest, and what you take away. It's important for young players to have something to work for – a goal. It's all very well to think 'I'm going to become a great player' in general terms, but it's much more real and useful to be working for something a few months down the line. It's a promise to yourself. During the contest your brain goes into a heightened state of awareness, your ears open up and drastic improvement occurs, despite being nervous and on edge. Taking part in competitions - even those I didn't win - improved my playing tremendously.
'Of course there are many competitions, but the more competitions, the more opportunities. It's just a case of using them in the right way. It can never be a case of winning a competition and then sitting back and saying, 'Right, now where is my career?''
Read: Violinist Ray Chen signs new recording deal with Decca Classics
The Strad's Great Competition Debate - including interviews with Ray Chen, Aaron Rosand and Julian Lloyd Webber - was published in the July 2016 issue. Download on desktop computer or through The Strad App.
Photo: Tom Doms