Learning a stringed instrument requires an emotional and mental bond between student and teacher, but what happens when the boundaries blur? Hazel Davis investigates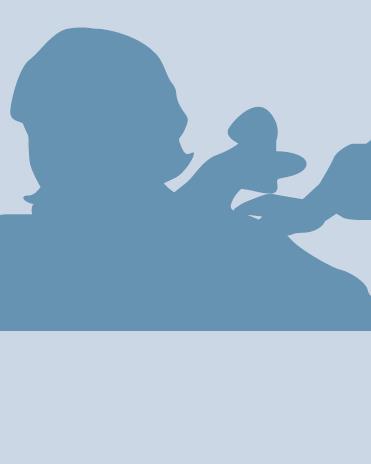 Kirsty* is 27. She is married with two children. She met her husband when she was 17. He was her cello teacher and was 45 at the time. They were both single when they met. Theirs is a happy marriage and they get on well together ten years later.
It can certainly be argued that plenty of people forge happy and fulfilling consensual relationships with their former teachers or students. Magazines feature true-life fairy stories where all's well that ends well. But the fact remains that somewhere along the line a dynamic that, by its nature, should be unequal has been translated into something which appears equal. At that point, all notion of teaching should stop. But it doesn't always.
The press has occasionally picked up stories of abuse in classical music hothouses. Staff members are dismissed, hearings are held, controversy is caused, but the effects on a young person of such a relationship can be life-changing. If an abuser is in a caring role in the young person's life, it can affect how they view people in authority, how they perceive future sexual relationships, how they cope with anger and their general mental state, not to mention the physical effects.
According to the UK's Associated Board of the Royal Schools of Music (ABRSM) child protection policy, sexual abuse involves 'forcing or enticing a child or young person to take part in sexual activities, whether or not the child is aware of, or consents to, what is happening'. The word 'consent' is the key here, as in a lot of cases a student can imagine they have a crush on their teacher, that initially it's exciting and that their teacher understands them like nobody else. Can they be said to have 'consented' under these circumstances?
When, speaking on BBC Radio 3's One on One in 2003, violinist Nigel Kennedy said he knew of music students who had been molested by their teachers. He likened music to religion, saying, 'If you've got someone who's like a guru figure, you probably might think what they're doing is right.' Perhaps unlike other pedagogic roles, successful music teaching necessitates an emotional bond between master and pupil and that bond can be misinterpreted by both parties. And therefore it is vital that we acknowledge that sometimes a student can be the one initiating sexual attention. But in an unequal dynamic such as a student–teacher relationship, regardless of who has 'made the first move' as it were, the teacher is the one in control. This first move might be sexual or it might be emotional. Respected US-based strings teacher and author Mimi Butler agrees that 'the student might mistake a private instructor as a confidante. In this case, the teacher should always point the student back to their parent.'
In North America standard music education normally includes constant observation by supervisors and principals along with evaluations on a regular basis. The main problem is that the age of consent differs across US states, as does the legislation dealing with sexual offences in educational establishments.
The Office for Civil Rights (OCR) publishes guidelines to help schools in the US recognise and respond to sexual harassment of students in educational establishments. It also provides technical assistance to schools in developing sexual harassment policies to clarify the responsibilities of school personnel.
Criminal codes are not uniform across US states and while all states have laws that prohibit adults from having sex with children, each state defines that crime differently and, crucially, each state defines the term 'childhood' differently. However, 27 states have laws prohibiting a person in a position of trust from sexual activity with a minor. Of those, two protect students up to age 15; 20 states protect students up to 17; and five have no limit on the age of students.
Nicolas Chisholm, headmaster of the Yehudi Menuhin School in the UK, is adamant that stringent measures are in place should anything untoward happen in his school. 'There are so many places now where one-to-one tuition is not allowed – an assistant will be present. We have a good practice code very much in place and social services measures which must be taken, such as windows in all doors. There is also new legislation which dictates that a consensual relationship between staff and a student below the age of 18, not 16, in a school is not allowed.' He continues, 'I certainly think that even in consensual relationships, it's a clear abuse of power. But everyone's awareness has been raised over the years and it's certainly not happened in my time at the school.'
The problem with these measures is that they apply only to students under the age of consent and are easily regulatable only within a school environment. Often abuse can happen in the home of the teacher or elsewhere, and continue into later life. Nicholas Pendlebury, head of strings at Trinity College of Music in London, agrees that this can be trickier to monitor. 'But these days,' he says, 'all tuition from Trinity takes place at the college. I certainly remember going to my teacher's house when I was learning. That doesn't really happen any more.'
The UK Sexual Offences Act 2003 updated its existing 'position of trust' laws to include anyone who looks after young people under 18 providing educational services as part of local authority provision. The new act means that, subject to a number of limited definitions, it is a criminal offence for a person in a position of trust to engage in any sexual activity with a person under 18 with whom they have a relationship of trust, irrespective of the legal age of consent, even if the basis for their relationship is consensual.
Pendlebury is also clear that measures can be taken to prevent an uncomfortable teaching environment for either party. 'You ask the student whether you can touch them. Obviously sometimes you have to touch a student – especially in strings teaching – but problems can be avoided if you ask permission first and explain why you are doing it.'
'Stringed instrument teaching can require a good amount of physical contact – hands, arms and legs,' Butler adds. 'Constant communication is the key. Always remind the student of your role versus their role. Ask permission before touching them, if that needs to be a part of the instruction. Maybe even remind them, "If I'm making you uncomfortable, let me know right away." The student should set the boundaries, even if they appear unreasonably sensitive. Like in the workplace, if an employee cites an uncomfortable environment, that view needs to be taken seriously.'
Trinity, like most music colleges these days, has a strict policy on consensual relationships between staff and students. In the staff handbook it is stressed that 'staff have a duty to maintain a professional relationship with students and to do nothing that would compromise their educational responsibilities.'
While the college recognises that it has no right to regulate the private lives of its staff, it considers that 'close and exclusive relationships between staff and the students they teach and/or assess endanger the professional and educational responsibilities of staff '. The college 'expects staff members to avoid these relationships' and to 'pass [teaching] responsibilities to another colleague or, if this is not practicable, ensure that the appropriate head of faculty is fully aware of the situation'.
These days we are all on the alert to potentially abusive behaviour towards young people. So much so that when an accusation is made it is, at least initially, taken very seriously indeed. But what happens when a false accusation is made against an 'honest' teacher and how can this be avoided? According to Pendlebury, 'the [Trinity] guidelines are there to protect the staff as well as the students. All reports are taken seriously but not without hard evidence. That's where the protective measures [windows in doors and teaching within the college only] come in.'
It's simplistic to say that if you don't do anything wrong nobody will accuse you of it. Sometimes situations can get out of hand and an individual may not always react the way in which they should. If a private teacher is accused of abusing or harassing a student, the Home Office booklet of guidance to the UK's Sexual Offences Act 2003 suggests that 'from time to time staff may encounter young people who display attention-seeking behaviour, or profess to be attracted to them. Staff should aim to deal with those situations sensitively and appropriately but ensure that their behaviour cannot be misinterpreted. In these circumstances, the member of staff should also ensure that a senior colleague is aware of the situation.'
If wrongful accusations are taken seriously then membership of such organisations as the Incorporated Society of Musicians (ISM) or Musicians Union (MU) will include full support and individual legal advice as well as (in the ISM's case) a 24-hour counselling service. The bad news is that there will always be people who abuse and there will always be victims. The good news is that in the 21st century there are changing legislations and support systems in place to ensure that when it does happen, it is acted upon as soon as possible.