Australian university researchers arrive at results following ten-year investigation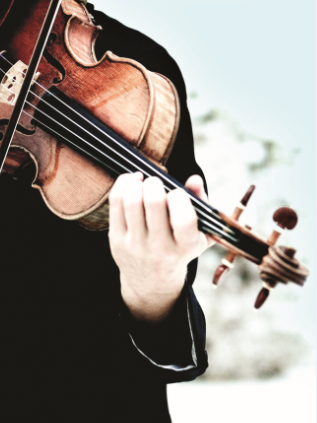 A ten-year study, conducted by researchers from the Universities of Melbourne and New South Wales in Australia, has found that while sustained instrumental practice is key to achieving high levels of ability, long-term musical ambitions are equally important.
The research, which was published this month in the journal, Psychology of Music, focused on 157 young instrumentalists aged between seven and nine, and followed their musical progress over a ten-year period from 1997 onwards. Those who envisioned an adult career in music from a young age were found to be better players at the study's conclusion than those who did not – even if they had practised as much as their peers.
'Striking differences were found between students who expressed a short-term view of themselves playing an instrument and those who expressed a long-term view,' the report states. 'Previous research showed a clear relationship between accumulated practice and achievement, which was apparent in the result. But in addition, it appears that the level of commitment the children expressed before learning commenced interacted significantly with this linear relationship.'
The report concludes: 'We have come to realise that successful music learners possess a strong long-term view of their abilities and profile as musicians,' and that 'neither commitment nor practice alone is sufficient to achieve highly'.
The report also finds that crucial to a child's long-term goals are a strong parental support system — involving parents who either play or listen to music regularly in the home — and a school with a valued and visible music programme.
Photo: Giorgia Bertazzi

Subscribe to The Strad or download our digital edition as part of a 30-day free trial. To purchase back issues click here.