Flexibility and adaptability are essential traits for a professional chamber musician, says violinist Oliver Neubauer on his time at the San Francisco Bay Area festival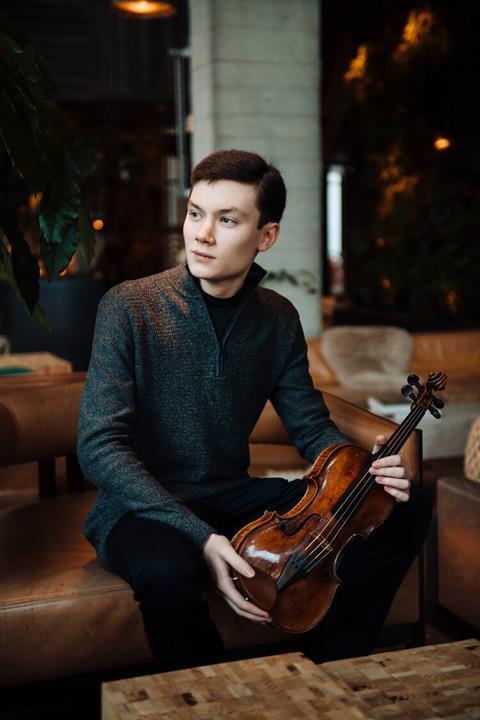 Read more student and player experiences in our Education Hub
I first attended Music@Menlo when I was 12 years old in the summer of 2012. I heard about the festival from my father, who had been performing and teaching at the festival for a number of years. My first summer as a Young Performer (YP) completely changed my life. I still remember the electric feeling of walking into my first group and playing Mozart E-flat Piano Quartet. I spent three more years in the YP programme, which really solidified my desire to devote my life to music and sparked a deep passion for chamber music which remains with me to this day.
A decade after first stepping foot on Music@Menlo's beautiful campus, I am thrilled to be returning as an International Programme Artist (IP)! This programme is made up of around 11 students aged 20-30 and is quite different from the YP programme. The daily schedule consists of morning meeting with students and faculty at 8:45am and then a series of coachings and rehearsals throughout the day until 3:00 or 4:00pm. Between that, there is usually a masterclass with two groups (one YP and IP) or a café conversation and lunch with artists, IPs, and YPs. In the evenings, the IPs perform in 'Prelude Performances', which are followed by concerts by the incredible artists of the festival.
It's hard to choose a singular highlight of the festival so far when there have been so many memorable and exhilarating experiences, but the one that stands out is performing Grieg's Violin Sonata no. 3 in my first performance as an IP with Sam Hong on piano. I have been captivated by the slow movement of the sonata for years, and performing this work in a hall where I essentially grew up was a very meaningful and emotional experience.
The IPs perform five to six pieces over the course of the festival (almost four weeks), and we have the opportunity to play each piece twice in different halls. This is a very valuable experience since the halls are quite different. For example, tomorrow I'm performing Faure's C minor Piano Quartet in Stent Family Hall (an intimate and very live ballroom), whereas on Friday, I'm performing the same piece in the Spieker Arts Center (a much bigger hall with drier acoustics). Along with the rigorous performance schedule, I think that playing in different halls is an important aspect of the IP programme's philosophy of preparing us for a professional career, since we have to be very flexible and able to adapt to all sorts of halls and conditions over the course of our lives.
Another integral aspect of the Menlo IP experience is the sheer amount of feedback we receive on our playing. We often have coachings with three different artists in one day, which is amazing but also presents a challenge when coaches have different approaches to a work. Learning how to integrate all this input while holding on to our own artistic visions is a difficult but extremely rewarding and necessary process. I think it prepares us well for a professional chamber music career since we have to be able to adapt and collaborate with such a wide variety of people and artists.