Sagnick Makherjee shares how his love for cross-disciplinary music making and encouragement from teachers inspired him to pursue a masters degree in Glasgow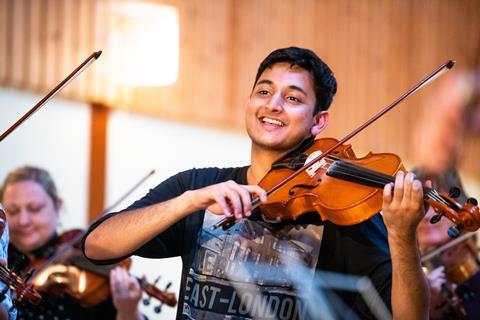 Studying at conservatoire was never part of my plan until quite recently. I was fortunate to receive lessons in Hindustani Classical singing and Western Classical violin and viola during my childhood in Kolkata, which gave me a deep love for music.
When I started undergraduate studies in electronic engineering and music at the University of Glasgow, I found myself gravitating towards music, encouraged by inspiring teachers and colleagues. During the final leg of my engineering course, I found myself increasingly involved with ensembles and projects – often alongside RCS students – which made me wonder if further studies at conservatoire might be suitable for me. A series of meaningful musical experiences, particularly during a tour of the Hebridean isles with Nevis Ensemble, along with encouragement from my teachers and family gave me the final push to apply for the MMus course at RCS.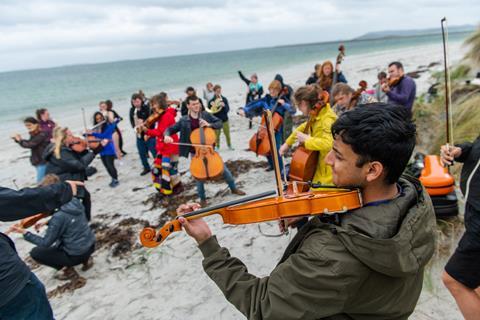 I was drawn towards the cross-disciplinary and holistic approach of teaching at RCS which supports a student body that is wonderfully diverse, both in terms of backgrounds and aspirations. I felt that my head of department and head of programme took the time to get to know me, identify areas for improvement, and accordingly recommend teachers, modules, and projects to best facilitate my allround development.
The MMus course is structured around the principal study with supporting modules, but most of the actual curriculum is decided by each student through negotiation, from the choice of repertoire to the modes of assessment. I was always encouraged to try things beyond the curriculum by auditing different classes and taking on additional studies on period instruments. I am also really grateful to be able continue my studies on an incredible violin and viola pair made and donated by Clive Morris which was loaned out to me from the RCS collection. In a further gesture of unbelievable thoughtfulness and generosity, Clive also recently sent me one of his violins as a gift to help me continue playing on a fine instrument after my course ends.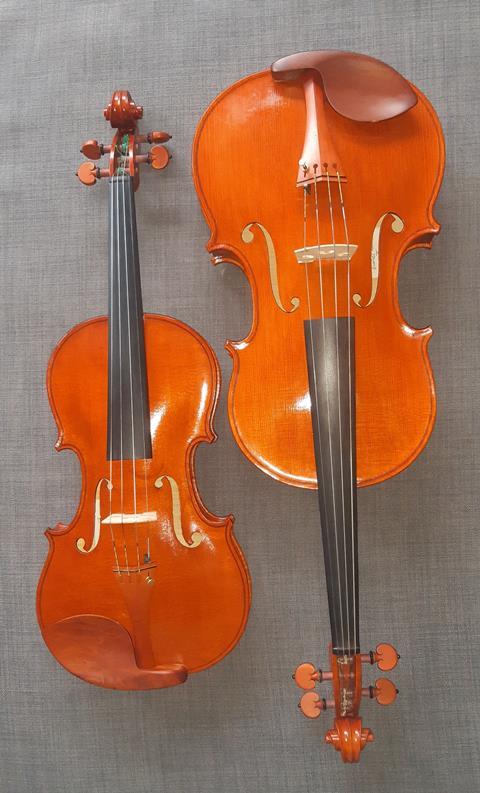 Most of my days are spent running from one class or rehearsal to the next! This is such a welcome change from the pandemic lull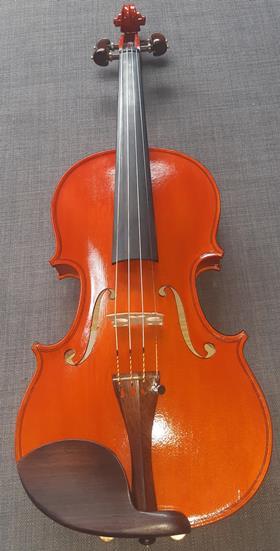 This year at RCS has been really busy, with exciting projects and performance opportunities every week in addition to coursework, so most of my days are spent running from one class or rehearsal to the next! This is such a welcome change from the pandemic lull and being part of the first full symphony and opera projects at RCS in years has been an affirmative and joyous experience. I am also looking forward to playing in a concert of contemporary chamber music with RCS Studio Collective and learning from a side-by-side workshop with the BBC SSO next week.
Studying at RCS has certainly helped me prepare for life as a musician and opened me up to new possibilities. It has given me a chance to improve my instrumental skills by studying with supportive and inspiring teachers and collaborate with highly motivated and capable colleagues. It has also highlighted the importance of prioritisation, time-management, adaptability, and a positive attitude as I begin my professional life.
Equally, my experiences at RCS have reinforced the value of empathy and kindness, and given me the invaluable opportunity and space to be vulnerable and fail without fear of judgement, reflect on my mistakes, and develop the resilience to show up the next day with a smile and try again.