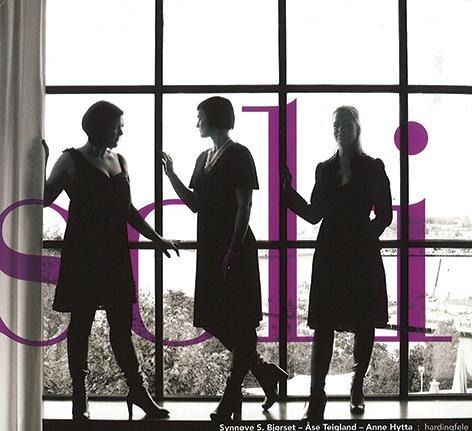 The Strad Issue: January 2011
Description: A treat for fans of Norwegian fiddle playing
Musicians: Synnøve Bjørset, Šse Teigland, Anne Hytte (Hardanger fiddle)
Composer: Various
A hardcore Hardanger album in the best sense, this disc will appeal both to devotees of the instrument and those new to the distinctive sound of the Norwegian fiddle. As the title indicates, this is an album of solos, and the lack of any accompaniment lends the disc an intimate quality that borders on the intense. Yet the 18 traditional tunes never outstay their welcome, and cumulatively build a picture of the instrument's great range when it comes to polyphonic texture – through the use of drones from its sympathetic strings – and tunings.
Each of the three fiddlers comes from a different part of southern Norway, and local tradition imbues their choice of tunes and playing styles. Alongside bouncy halling and more stately springar dance tunes, Huldretonar frå Sletterust is a majestic, full-blooded air, Grautatvoro stands out for its driving, repeated dissonances, and Margit Hjukse threads a slow, strikingly ornamented opening motif into a richly textured main section before retreating once more to a single line.
There is much to enjoy here, helped by a spacious and thankfully not too bright recorded sound. For Hardanger novices and aficionados alike, the sheer variety of polyphonic textures on display reward repeated listening.



Peter Somerford