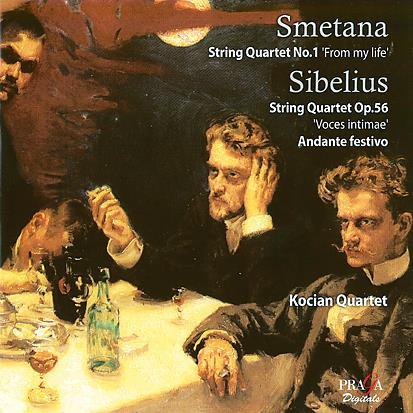 THE STRAD RECOMMENDS
The Strad Issue: January 2009
Musicians: Kocian Quartet
Composer: Smetana, Sibelius
When I was a lad, people still talked about how Oskar Nedbal played the viola in Smetana's E minor Quartet. Nowadays we take it for granted that the opening salvos will be thrilling and tonally refulgent. Even so, I think we should take a moment to applaud the way Zbyn?k Pad'ourek delivers them. He sets the tone for a performance that is everything we expect from a leading Czech ensemble in a Czech warhorse.
But Sibelius? The Kocian's teachers, the members of the Smetana Quartet, played 'Voces intimae' briefly and rather well; and its original performers were Czech. Here Pavel H?la leads a fervent rendering that gives the Finns a run for their money. It rises to great heights of eloquence in the central Adagio di molto and elsewhere consistently hits the tempo giusto and the right atmosphere.
Without the Andante festivo, there would have been room for Smetana's D minor Quartet. But the five-minute piece, which finds Sibelius in his Finlandia mood, is superbly played here. The recordings are beautifully balanced, giving these lovely performances every chance to thrive: we could be in someone's front room, eavesdropping on these talented Czechs.


TULLY POTTER