Each violinist will perform a Mozart concerto before just three are selected for the Grand Final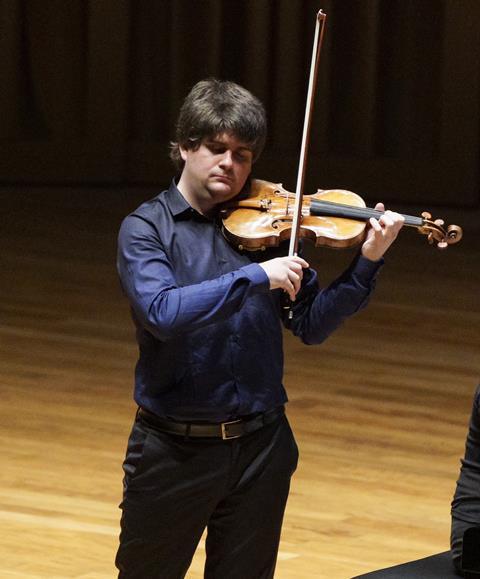 Singapore's inaugural International Violin Competition (SIVC) has announced the six finalists who will each perform a Mozart concerto with the Yong Siew Toh Conservatory Orchestra at Victoria Concert Hall on 18 and 19 January. Of these, just three candidates will progress to the Grand Final to perform a Romantic concerto with the Singapore Symphony Orchestra at Esplanade Concert Hall on 21 January.
The six finalists are: Alexandra Conunova, Moldova; Sirena Huang, USA; Hyun Jae Lim, South Korea; Richard Lin, Taiwan; Fedor Rudin, France (pictured); and Yu-Chien Tseng, Taiwan.
The triennial contest, which offers a first prize of US$50,000, received 148 applications from 27 countries, including China, the USA, Japan, Korea, Taiwan, Singapore, Australia, Russia, Canada and a number of European destinations. These were shortlisted to 35 entrants from 14 countries, selected to perform in live rounds in Singapore from 10 to 21 January 2015.
In addition to the cash sum, the competition winner will also receive a recording produced and distributed globally by Naxos, international performance opportunities and access to a three-year instrument loan from the collection of fine rare instruments of Mr and Mrs Rin Kei Mei.
The jury includes French violinist Pierre Amoyal and Vermeer Quartet founder Shmuel Ashkenasi.
For full competition details, visit singaporeviolincompetition.com.