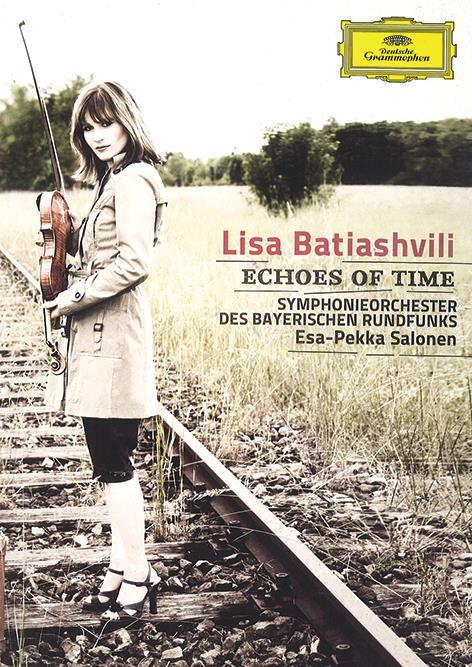 The Strad Issue: January 2007
Musicians: Lisa Batiashvili (violin) Finnish Radio Symphony Orchestra, Sakari Oramo (conductor)
Composer: Sibelius, Lindberg
There's something about violin concertos that has composers reaching for the soft soap. Is it that the challenge of balancing the solo instrument with an orchestra compels them to send the soloist into stratospheric, swooning flights of rhapsody? Name a composer, and when you get to their violin concerto, it's warm-bath time. Magnus Lindberg is no different. The usual three-movement structure is recognisable, as is Lindberg's consummate mastery of texture and timing. In the best of Lindberg, such as the Cello Concerto, you follow him knowing that the vista at the end will be all the more magnificent for the trouble it took to get there. Batiashvili is certainly kept busy, but her chains of ecstatically aspiring thirds and fifths are not so much chilling as chilled out.
When Sibelius wrote his Violin Concerto he, too, took a holiday from long dark nights of the soul. If that sounds outrageous, try the finale of this new account: OK, we know that Sibelius (like Nielsen) loved his trips to Italy, but Batiashvili's way with the dotted rhythms is more Carmen Fantasy than polonaise for polar bears. It's all effortlessly projected, thanks at least in part to a recording that places the soloist close enough to the microphone to make domestic listening a challenge. The opening bars of this live recording are almost inaudible – fair enough, though Batiashvili's opening solo is thereby robbed of its harmonic tension – but when the oboe enters after the cadenza at 12:40, he's in your lap. Still, the orchestral response is very fresh, perhaps inspiring Batiashvili to a more personal response in the slow movement. Whether your tastes run to Perlman or Oistrakh, Mutter or Kavakos, this Batiashvili and Oramo recording will certainly get you to listen again, sometimes because you couldn't hear properly the first time.
Peter Quantrill