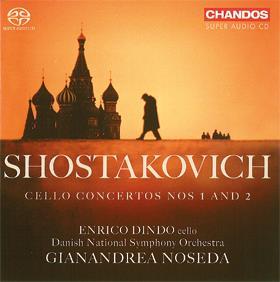 The Strad Issue: January 2012
Description: Probing performances from a young Swiss quartet
Musicians: Valentin Berlinsky Quartet
Composer: Shostakovich, Beethoven
Named in honour of the Borodin Quartet's long-serving cellist, the Valentin Berlinsky Quartet was formed in 2010 by four outstanding young Swiss musicians, all principal players in the Zurich Opera and Tonhalle orchestras. Berlinsky liked to programme Beethoven and Shostakovich together, making this first release in a new series of recordings for Avie especially apt.
Shostakovich's Seventh and Eighth quartets are exceptionally wide-ranging, with moments of reflective repose often thrust violently aside by terrifying outbursts of agonised despair. The players relish each helter-skelter jolt with a gripping sense of the autobiographical subtexts that surge through this music's veins. This reaches its apex in a menacing account of the Eighth's central Allegretto, which juxtaposes mind-numbingly insidious waltzing against siren-like pedal-points and the sound of musical gunfire. This is probing, impassioned playing that leaves no emotional stone unturned, complemented by a lucidly natural recording.
The all-pervading sense of musical narrative that informs this fine quartet's Shostakovich is no less evident in its traversal of Beethoven's 'Rasumovsky' Quartet no.1. Textural interchanges possess an inner sparkle and radiance, refreshingly free of leader dominance, while passing moments of senza vibrato are employed with ear-tweaking subtlety. The players clearly view this music as looking forward to the groundbreaking late quartets rather than op.18 writ large.
JULIAN HAYLOCK