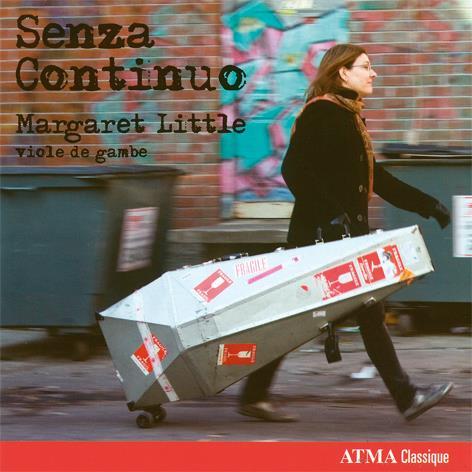 The Strad Issue: January 2010
Musicians: Margaret Little (viola da gamba)
Composer: Sainte-Colombe, Le Sieur de Machy, Virgiliano, Bassano, Hume, Marais
Margaret Little showcases the bass viol's rich sound world in a solo programme of French, Italian and English music from the Renaissance and early Baroque. She demonstrates total command of the well-defined and recurring gestures in Marais's D major Suite (Book 1), deftly characterising its dances, prelude and culminating chaconne in an unaccompanied texture and adding some striking melodic embellishment. She also shows mastery of expressive devices in three plaintive D minor preludes by Sainte-Colombe, revels in their contrasts of register and timbre, and captures their spirit and musical fantasy with skilful insight. And she realises Le Sieur de Machy's rich and colourful harmonic palette effectively in her supple, refined account of his G major Suite.
Little demonstrates that she has technique aplenty in her selection of four pieces from Tobias Hume's The First Booke of Ayres. Further, she meets the various challenges of ricercatas by Italians Aurelio Virgiliano and Giovanni Bassano in highly stylised renditions. Overall, her playing is masterly but not always elegant, and she is in command of detail but not always the architecture, effective but not always affecting. Regrettably, some of the detail in the instrument's lower register is lost due to the overly reverberant church recording.
ROBIN STOWELL