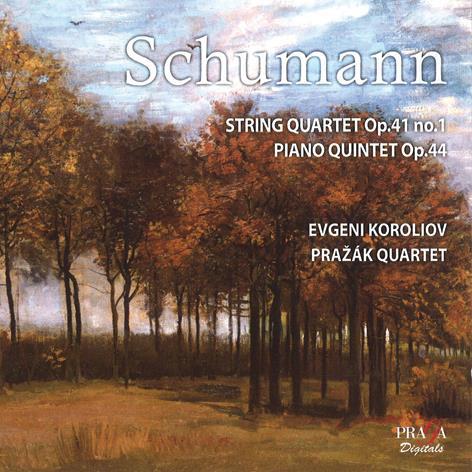 The Strad Issue: January 2010
Musicians: Pražák Quartet, Evgeni Koroliov (piano)
Composer: Schumann
This Schumann bicentenary tribute features two works that were publicly premiered on 8 January 1843 at Leipzig's Gewandhaus by Ferdinand David's Quartet, with Clara Schumann. The members of the Pražák Quartet give a perceptive, tightly reined account of Schumann's First Quartet, a refined, yet strangely elusive work that, in the wrong hands, can easily fall foul of its own particular idiosyncrasies. They negotiate the first movement's abrupt mood changes with seasoned skill and play the Mendelssohnian scherzo with appropriate lightness, adopting a more lyrical vein for its central intermezzo. Their slow movement, set within recitative-like episodes, is serene, and they dispatch the finale with aplomb, making a highlight of the brief, hushed moderato and its bagpipe effects just before the brilliant conclusion.
Evgeni Koroliov's eloquent piano contribution is well moulded to the Pražák players' style and approach in their expressive and strongly characterised account of Schumann's Piano Quintet. The performers play the majestic opening movement with a strong sense of purpose and direction and interpret the sombre second movement with striking sensitivity. They also realise intelligently the finale's contrapuntal interplay and recall of themes. For me, the recordings, made in two different venues, do few favours to the bass end of the spectrum.



ROBIN STOWELL