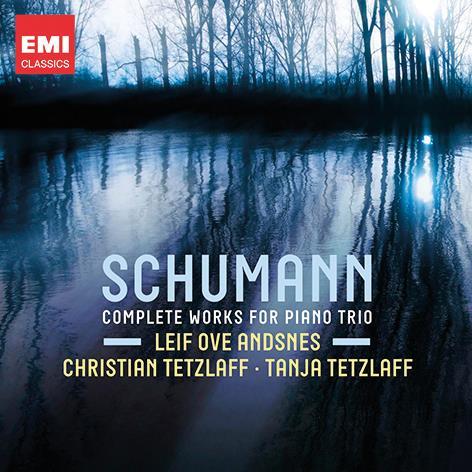 The Strad Issue: January 2011
Description: Mixed results in Schumann's works for piano trio
Musicians: Christian Tetzlaff (violin) Tanja Tetzlaff (cello) Leif Ove Andsnes (piano)
Composer: Schumann
The only Schumann piano trio to have given posterity pause for thought is the D minor, so it bodes ill that this star ensemble is so unconvincing in its first three movements, starting tentatively and never finding the energy Schumann requires in the opening one. Almost every passage that requires magic gets a prosaic response. In the finale the three suddenly know where they are going and surge forward with enthusiasm.
In the F major Trio they are out of the starting blocks with alacrity and, throughout, the phrasing by the two Tetzlaffs is lovely. The scherzo is given a gentle rhythmic lift and they get a move on in the finale. A problem for me, here and elsewhere, is that Leif Ove Andsnes's pianism, while competent, displays no special qualities.
Again, they get going straight away in the G minor Trio: the dancing second subject of the first movement is nicely played and the strings give much pleasure in all four movements, showing a good understanding. It is a difficult work, as the scherzo starts off more like a finale before showing its true colours. Its two trios are well turned. The players do not achieve Schumann's humour in the true finale, substituting a sort of bluff geniality.
The six snippets arranged by Theodor Kirchner are enjoyably done, as are the Fantasy Pieces, in reality Schumann's first piano trio. The recordings are fairly good and the set as a whole is recommendable if you already have some of the great D minor interpretations.



TULLY POTTER