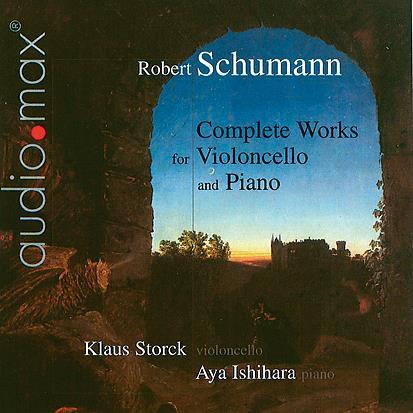 The Strad Issue: January 2010
Musicians: Klaus Storck (cello) Aya Ishihara (piano)
Composer: Schumann
Klaus Storck, soloist since the age of 12, teacher of generations of cellists and still professor in Cologne, Hanover and Munich, is, claims the booklet, one of the few instrumentalists today to keep the chamber music quality of cello playing alive, in which 'inconspicuous natural virtuosity exclusively serves musical content'. At its best in this disc, this approach can be rewarding for the listener: the simplicity of the presentation of the first two Fantasy Pieces; the dreamy quality and relaxed pace and carefree touches of rubato seem refreshingly just what the music should be about; and gems like the flawlessly phrased Langsam of the Five Pieces in Folk Style or the final Märchenbilder really benefit from not being overplayed.
Unfortunately, however, the inconspicuousness can often go too far. Schumann's music frequently requires an ardour that is all too lacking in Storck's interpretation. There is no 'Feuer' at all in the third Fantasy piece; the Allegro of the Adagio and Allegro sounds sedate and a little tired, and in the third Romance, 'Nicht schnell' (not fast), is taken so literally that it sometimes feels as if it's grinding to a halt.
The natural concert hall acoustics that MDG prides itself on are evident, the sound clean and unforced.


JANET BANKS