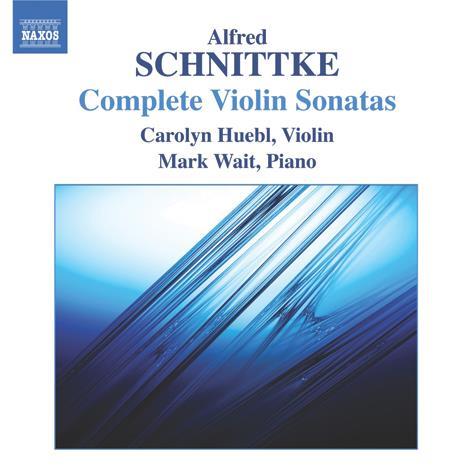 The Strad Issue: January 2011
Description: A chance to hear how the eclectic Russian composer's style changed over four decades
Musicians: Carolyn Huebl (violin) Mark Wait (piano)
Composer: Schnittke
Although there have been a number of fine recordings of individual Schnittke violin sonatas, this is, as far as I am aware, the first to bring all four sonatas (including the rediscovered work from 1955) together on the same disc. Carolyn Huebl, violinist with the Blakemore Trio, possesses a beguilingly warm sound and highly responsive expressive personality that fits hand-in-glove with the early sonata, whose amalgam of Gallic charm (Ravel is brought to mind on several occasions) and Anglo nostalgia (the opening of the second movement Andante sounds unexpectedly like John Ireland) is brought enchantingly to life. Some might prefer a tougher, no-nonsense approach to the pseudo-dodecaphonic leanings of the first numbered sonata (1963), although Huebl's affectionate shaping of Schnittke's occasionally angular writing finds enchantment where others tend towards po-faced melodrama.
No.2 (1968), subtitled 'Quasi una sonata', feels like music from a different planet by comparison, with its dramatic silences and explosive dynamic range, and once again Huebl's and Mark Wait's urgently communicative style works wonders in bringing emotional coherence to music that in more overtly dramatic performances can feel like a series of rhetorical gestures. The Third Sonata (1994), another difficult interpretative nut to crack, responds equally well to Huebl's refreshingly unsensational approach to this music, and the well-balanced recording captures everything with alluring tangibility.



JULIAN HAYLOCK