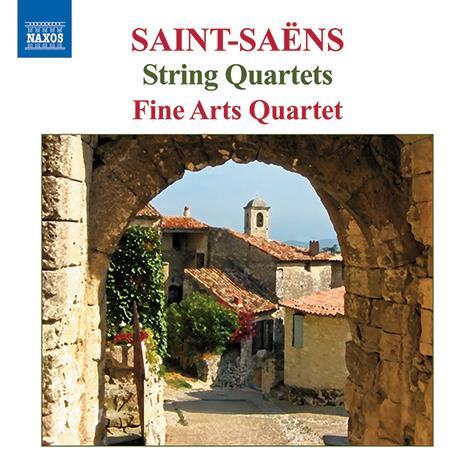 The Strad Issue: January 2011
Description: A welcome release of two rarely heard French quartets
Musicians: Fine Arts Quartet
Composer: Saint-Saëns
Saint-Saëns's two string quartets came late in his life and have nothing in common with the lightweight and frothy compositions that had made him famous. We find Germanic influences that owe much to Brahms, though by the time the quartets appeared in 1899 and 1918, respectively, their style had long since past, and they were never to enter the mainstream chamber music repertoire.
The players of the Fine Arts Quartet underline the innate sadness of the opening of the First Quartet, the main theme of which at times sounds a little breathless rather than bringing the dramatic change of mood intended. Their scherzo is full of boisterous vivacity and I much like their restrained slow movement, though the finale's interplay is not always as lucid as one might have wished.
Bringing a wealth of good humour to the cheerful opening of the Second Quartet, the Fine Arts players promptly change to a darker mood when Saint-Saëns reflects on the tragedy of the First World War in the central movement. The feeling of optimism returns in the bustling finale, however the intonation is not always squeaky clean.
The recorded balance emphasises the fact that in both works much of the melodic line is given to the first violin. This apart, it is a welcome release.
DAVID DENTON