The Polish musician's appointment follows the departure of ensemble co-founder Grzegorz Kotow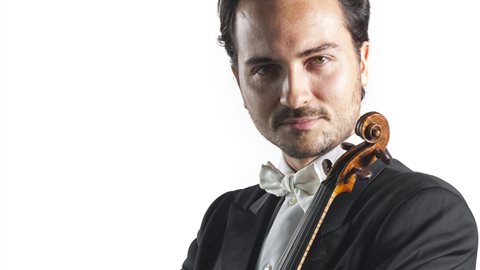 The Szymanowski Quartet has appointed Robert Kowalski as its new violinist, following the departure of ensemble co-founder Grzegorz Kotow, who announced last month that he is leaving the group after 20 years to pursue other projects.
Current concertmaster of the Orchestra della Svizzera Italiana in Lugano, Kowalski studied in Germany and Switzerland with Kolja Blacher, Ana Chumachenco, Zakhar Bron and Valery Gradow. According to the Szymanowski Quartet's website, the Polish violinist and fellow ensemble violinist Agata Szymczewska 'have known each other for 20 years. They met, as members of different ensembles, at masterclasses when they were still children.'
Founded in Warsaw in 1995, the Szymanowski Quartet won first prizes at 'In Memoriam Dimitri Shostakovitch' and 'Premio Vittorio Gui' competitions in Hanover and Florence respectively. From 2001 to 2003 the Quartet was a BBC New Generation Artist, and in 2008 founded the Lviv Chamber Music Festival.
Read: Amaury Coeytaux named Modigliani String Quartet first violinist