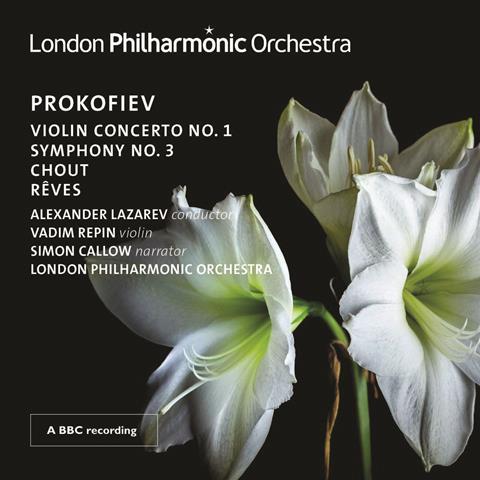 THE STRAD RECOMMENDS
The Strad Issue: December 2018
Description: Exciting live recording of an almost runaway late-nineties performance
Musicians: Vadim Repin (violin), Simon Callow (narrator), London Philharmonic Orchestra/Alexander Lazarev
Works: PROKOFIEV Violin Concerto no.1; Symphony no.3 in C minor op.44; Chout (The Buffoon); Rêves
Catalogue Number: LPO 0107
This spacious live recording of Prokofiev's First Concerto from Vadim Repin and the LPO, dating from 1997, has much to recommend it, despite occasional moments when violin and orchestra come adrift. Repin's fearsome dynamism and incisive tone sparkle throughout, stirring up a relentless, infectious energy. The quixotic moods of the opening Andantino are full of character, and the Scherzo is vivid and glorious. Repin dances through its whirlwind phrases, and is unafraid to give its rich, juddering G-string melody time to speak.
In the heartfelt, arching lines of the Moderato, Repin's sumptuous tone rings out, dovetailing beautifully with the wind soloists, although his tendency to rush when the pace picks up means that throughout the work there are the odd moments of uncertainty. Alexander Lazarev does not quite manage to rein in his runaway soloist, but aside from that he achieves moments of great, shimmering beauty from his ensemble, and the recorded sound is pleasingly bright.
Compelling performances of the Third Symphony and the early orchestral work Rêves appear alongside Chout, Prokofiev's quirky ballet based on a comic folk tale. Simon Callow and the LPO indulge its endearing silliness with great affection.
CATHERINE NELSON