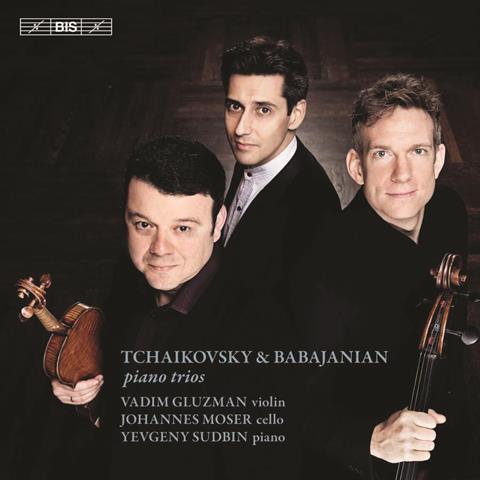 THE STRAD RECOMMENDS
The Strad Issue: February 2020
Description: Amazing virtuosity but always at the service of the music
Musicians: Vadim Gluzman (violin) Johannes Moser (cello) Yevgeny Sudbin (piano)
Works: Tchaikovsky: Piano Trio in A minor op.50 'In Memory of a Great Artist'. Babajanian: Piano Trio in F sharp minor (1952). Schnittke: Life with an Idiot – Tango
Catalogue Number: BIS 2372 SACD
Since 1926, Tchaikovsky's Piano Trio has been garnering fine recordings, with a benchmark account by Gilels, Kogan and Rostropovich, although there are duds such as the cut Borodin and Beaux Arts versions. This new performance is among the best.
The 'Great Artist' being commemorated, Nikolai Rubinstein, was a fine pianist and the piano anchors the work: Yevgeny Sudbin is a terrific player and his colleagues are well matched. They are straight into the tempo giusto for the Pezzo elegiaco, with a sense of urgency and tragedy, and avoid relaxing too much, so that 18 minutes speed by with total involvement.
The folksong theme of the Variations is beautifully voiced by Sudbin, who also shines in the 'musical box' and Tempo di mazurka. Vadim Gluzman and Johannes Moser lavish tonal refinements on the variations and all three have fun in the Fugue. They eschew the optional cut in the finale-cum-variation, which spins along until the tragic denouement and funeral march, the piano having the last word.
Arno Babajanian's Armenian-flavoured Trio is superbly played: in the Andante, Gluzman's tonal control high on the E string is amazing. Schnittke's Tango is a nice encore. Well balanced recordings, with virtuosity placed at the service of the music.
TULLY POTTER