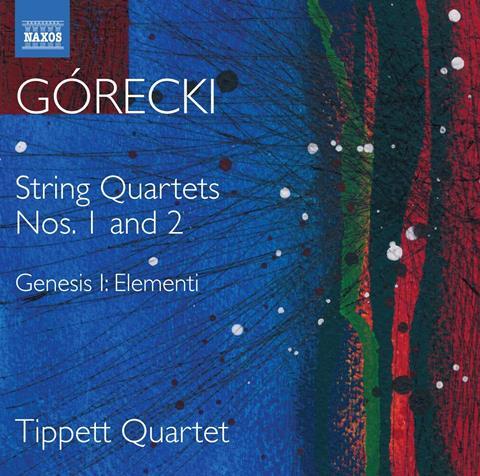 The Strad Issue: February 2019
Description: Rich, dramatic performances that have the measure of a Polish master
Musicians: Tippett Quartet
Works: GÓRECKI String Quartet no.1 'Already it is dusk'; Genesis I: Elementi; String Quartet no.2 'Quasi una fantasia'
Catalogue Number: NAXOS 8.573919
With the gorgeous, creaky chorale that opens the one-movement String Quartet no.1 (1988), the Tippett Quartet shows it has the measure of Górecki, wistful and lovely in his blissfully sustained web of textures, but angry and driven in the wilder moments.
The work is based on the first line of a motet by Polish Renaissance composer Wacław of Szamotuły, a prayer for sleeping children, and Górecki's mix of driving rhythms and haunting melodies are compelling.
His 1960s string trio Genesis is more angular, with less obvious appeal. The Tippett Quartet players don't hold back, bringing a strident, embittered edge to the sustained cluster chords, yet the bloom of the recording tempers any harshness in the ensemble sound.
The Second Quartet, dating from 1991, is longer drawn – a four-movement, 30-minute work with a clear debt to Shostakovich in its bleak melodies and pacing, four-square rhythms. The beautiful viola melody of the opening soars out in the capable hands of Lydia Lowndes-Northcott, and the relentless drive of the second movement gives way to a stark, brittle third-movement Adagio cantabile.
The dissonance disperses for the racing finale, and here, as throughout, the Tippett Quartet proves totally committed to Górecki's esoteric and richly textured sound world.
CATHERINE NELSON