Bassist offers a fabulous fusion of free jazz and acrobatic classical technique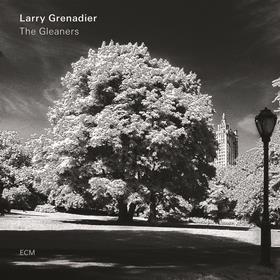 The Strad Issue: October 2019
Description: Bassist offers a fabulous fusion of free jazz and acrobatic classical technique
Musicians: Larry Grenadier (double bass)
Works: 
Works by Grenadier, Gershwin, Coltrane/Motian, Martin and Muthspiel
Catalogue Number: ECM 675 7841
Larry Grenadier has forged a career as one of the world's most successful and imaginative jazz bassists, working alongside greats like Pat Metheny, Brad Mehldau and Joe Henderson. Surprisingly, this is Grenadier's first solo album, a virtuosic collection which he humbly pitches as an 'excavation into the core elements of who I am as a bass player'.
Given Grenadier's background, it's a pleasant surprise that much of this album explores the broad palette of sounds that are available on the bass using arco techniques. Passages of deep sonorous pizzicato abound in compositions like his dedication to the legendary bebop bassist Oscar Pettiford, but it's the acrobatic bowed sections that stand out. Grenadier's dexterity is quite something. Vineland surges with dark majesty, growling double-stopped sections and feather-light harmonics. The dreamy Woebegone sees Grenadier blend both styles, accompanying his fulsome plucking with a chordal figure descending from the instrument's upper register. These compositions fit neatly alongside thoughtful explorations of works by Gershwin, Coltrane and the pioneering free-jazz drummer Paul Motian. Grenadier brings the latter two figures together with a highly involving medley of Compassion and The Owl of Cranston. His roving approach captures something of the legendary artists' restless creative spirit, which is no mean feat.
Top-quality engineering means that you hear every pop, slide and growl with brilliant clarity. It's another fine addition to ECM's second-to-none collection of solo bass works.
TOM SHORT