Striking concept album with committed playing but a bewildering mix of styles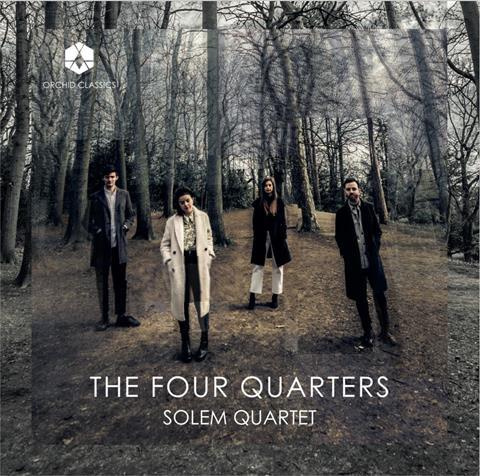 The Strad Issue: December 2021
Description: Striking concept album with committed playing but a bewildering mix of styles
Musicians: Solem Quartet
Works: Music by Adès, Bartók, Bush, Gurney, Miller, Marsey, Parker, Price, Purcell and Schumann
Catalogue number: ORCHID CLASSICS ORC100172
The Four Quarters
This debut disc from the young, UK-based Solem Quartet is a high-concept offering based around the hours of the day, and built around Thomas Adès's The Four Quarters, whose movements provide the framework for an eclectic collection of other music themed (sometimes rather loosely) around night, morning, daytime and the return of night and sleep. There's a lot to take in, not least in the disc's sometimes bewildering richness of styles – from some convincing viol consort impersonations in two Purcell arrangements to a traditional Burns tune, a rethink of Kate Bush, and some gloriously jazzy Florence Price.
The Solem players are brilliantly adaptable, however, and thoroughly convincing in both their playing and their inventive arrangements: second violinist William Newell's lush reimagining of Bush's 'And dream of sheep', for example, is played with moving suppleness and intensity, while all four players respond to the microtonal birdsong inflections of two movements from Cassandra Miller's Warblework with immaculate precision and spirit.
Crucially, their Adès traversal is confident and assertive, with a richness to their sound and spot-on accuracy in the composer's complex rhythms. There's a sense, however, that the disc is simply too ambitious: gathering such a diverse range of repertoire irons out and ignores stylistic differences, which can only be a good thing, but also saps at a sense of focus. Given the overall diurnal theme, there's surprisingly little contrast between the pieces, which generally inhabit a slowish, somewhat introspective sound world. Nonetheless, there's no faulting the group's persuasive playing, captured in close, authentic sound.
DAVID KETTLE