The quartet and composer share how the bravery of the women and girls in Iran, Lebanon and the surrounding region has provided inspiration for a new work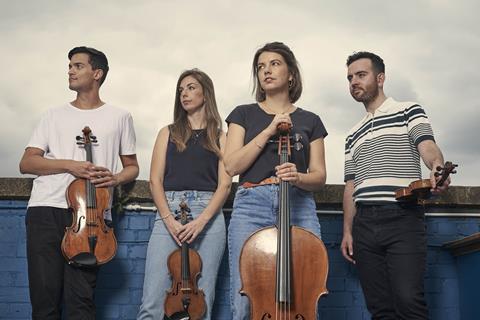 Discover more Featured Stories like this in The Strad Playing Hub
'Collaborating with artists of all disciplines is a fundamental and exciting part of our work as a quartet' - Solem Quartet
Commissioning is an integral part of what we do as a quartet - in the past three years we've premiered nine substantial new works.
We all have close ties to the contemporary music community in the UK and love scouting new music and discovering composers' work we've not heard before. We're particularly drawn to composers who have a distinctive artistic voice and who we think have potential to approach the towering history of string quartet literature in new and interesting ways. Together we instantly agreed we wanted to approach Bushra about writing a piece for us because she writes in such a compelling and visceral way and with a language that is new to us - something that is always exciting!
We are very grateful to Norfolk & Norwich Festival (NNF) for partnering with us on this co-commission and to the Marchus Trust and Jerwood Arts for their generous financial support. We can't wait to perform at this year's festival in May, where will be artists in residence. The values of the festival align with what we want to do as a quartet: inclusive and brave programming featuring new collaborative work.
We will be presenting the final two parts of our Beethoven Bartok Now series, including two world premieres. BBN: Courage will feature Bushra El-Turk's work - motivated by the bravery of the women and girls in Iran, Lebanon and the surrounding region - alongside Beethoven's op. 135 and Bartok's sixth, a work which can be viewed as a satirical tragedy.
BBN: Life Episodes will feature an extraordinary new commission from Edmund Finnis, String Quartet No.3 'Devotions', in a programme which explores adversity, recovery and hope. Featuring Bartok's second quartet and culminating with the 'Hymn of Thanksgiving' from Beethoven's op. 132, this performance will also feature four moving portraits created by the brilliant filmmaker Jessie Rodger, of people who tell their own remarkable stories of overcoming adversity.
Collaborating with artists of all disciplines is a fundamental and exciting part of our work as a quartet. In a late night show at NNF, the extraordinary vocalist-violinist-composer Alice Zawadzki will join us for a set of Kate Bush songs, newly arranged for string quartet and voice by Solem Quartet violinist William Newell. In a thrilling meeting of musical worlds, we'll also be performing Steve Reich's Different Trains.
Completing our residency, we'll be meeting talented young people at Guildhall Young Artists Norwich to offer coaching and a chance to talk about life as a string quartet. We can't wait to get started!
'One of the most rewarding aspects of writing for instruments and musicians of different cultures and traditions is the collaborative aspect' - Bushra El-Turk
I find writing for instruments of different cultures extremely liberating, but I do rely on my musicians being rebels within their own traditions, which allows them to meet me somewhere in the middle. Half the piece is already written when you have the right collaborators. Since many of my collaborators are improvisors, I am careful to find musicians whose voice, in some way, reflects my own, or at least some aspect of it. When you have two playing systems in one piece it's often an interesting exercise to allow both systems and structures to either compromise each other, or collide in an aggressive way.
One of the most rewarding aspects of writing for instruments and musicians of different cultures and traditions is the collaborative aspect. In this case, from the beginning, both Faraz Eshghi Sahraei (who plays the Iranian bowed string instruments - kamanche and qaychek) and I did a lot of artistic exchanges which aimed to define the concept of the piece and how that would find itself in the music.
I was motivated by the revolutions and the women that ignited them in Iran, Lebanon and the surrounding region, this is the first part of a collection of pieces for string quartet starting with a Persian-inspired set for Solem Quartet: Rostan رُستن (to grow), Rastan رَستن (to be freed) and Rast-gAree (redemption) of which the bulk of it was written at the point that Mahsa Amini was prosecuted, assaulted and then murdered by morality police, triggering a wave of demonstrations in Iran and across the world in the name of women, life and freedom.
Rostan رُستن (to grow) presents the 'voice' of the kamanche emerging, gradually gaining its identity in the context of micro-tonal octaves in the strings.
Rastan رَستن (to be freed) initially uses the rhythms of an Arabic darbouka exercise as a starting point. The piece begins with a hocketing duo of Qeychak (which shares the same register as viola) and viola which is then intensified in what becomes entangled and weaved together as part of the same thread when the other members of the quartet enter.
Rast-gAree رست+ گارى (redemption) is a reimagining of an improvisatory love song based on one of Hafez' poems, set in free-meter by one of Iran's earliest recording artists, the singer Qamar-ol-Moluk Vaziri of the early 20th century. She was known as the bravest artist going against the controversies of the time for singing in public without a hijab. In the original recording she is accompanied with the setar, a Persian plucked lute-like instrument. The gestures of this combination are re-established by the Qeychak and strings.
Click here to find out more about BBN: Courage, Solem Quartet Late and BBN: Life Episodes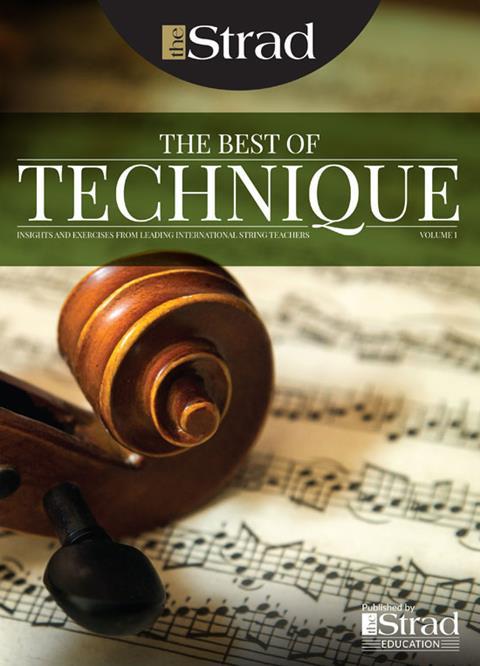 In The Best of Technique you'll discover the top playing tips of the world's leading string players and teachers. It's packed full of exercises for students, plus examples from the standard repertoire to show you how to integrate the technique into your playing.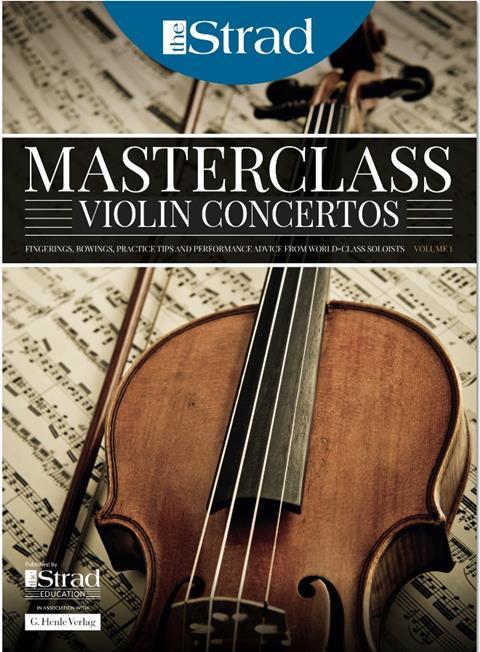 The Strad's Masterclass series brings together the finest string players with some of the greatest string works ever written. Always one of our most popular sections, Masterclass has been an invaluable aid to aspiring soloists, chamber musicians and string teachers since the 1990s.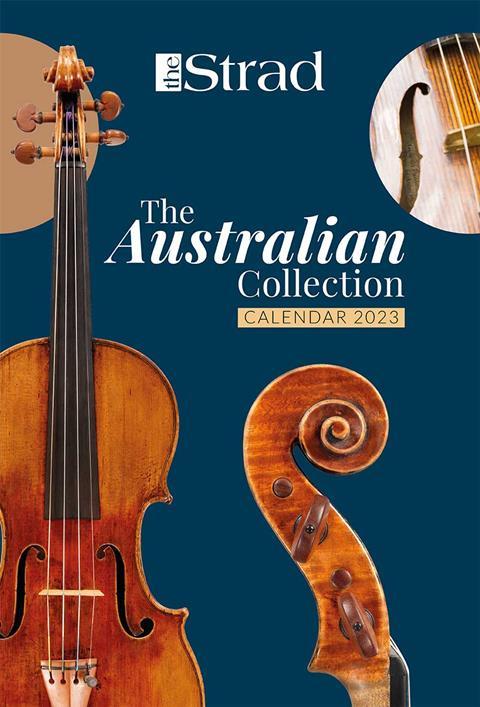 This year's calendar celebrates the top instruments played by members of the Australian Chamber Orchestra, Melbourne Symphony, Australian String Quartet and some of the country's greatest soloists.