Persuasive readings conjure the vast vistas of this Finnish magician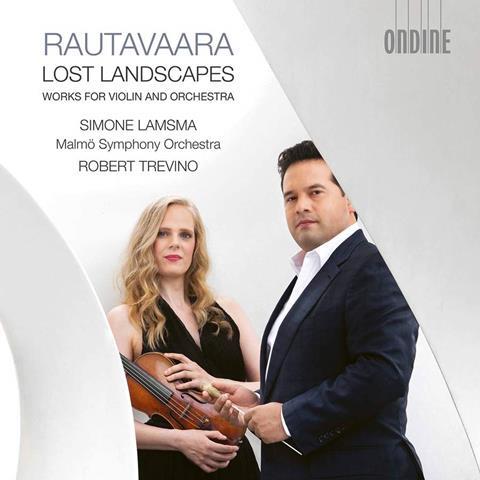 The Strad Issue: August 2022
Description: Persuasive readings conjure the vast vistas of this Finnish magician
Musicians: Simone Lamsma (violin) Malmö Symphony Orchestra/Robert Trevino
Works: Rautavaara Fantasia; In the Beginning; Deux Sérénades; Lost Landscapes
Catalogue number: ONDINE ODE 1405-2
If, like me, you wish you encountered the music of Einojuhani Rautavaara (1928–2016) more often, then read on. If not, then also read on, because this vividly captured programme might yet convert you.
Dutch violinist Simone Lamsma and conductor Robert Trevino have selected repertoire from the last decade of the Finnish composer's life, with the three violin works – Fantasia (2015), Deux Sérénades (2016/18) and Lost Landscapes (2005/2014) – written respectively for Anne Akiko Meyers, Hilary Hahn and Midori. Lamsma has a connection of her own, though, because it was she, with the Malmö orchestra, who premiered the full-strings version of Lost Landscapes last year. Her big-boned, richly toned power and her control are a perfect match for Rautavaara's distinctive lushly scored, neo-Romantic sound. Time and again I found myself appreciating the way her lines unfurled over a vast, slowly circling, rumbling and shimmering orchestral landscape: outwardly warm and sweet-toned, but with a steely-strong central core. Equally notable is the richness of her sound in the lower register, which she exploits potently in the Fantasia.
The orchestra's pure-toned lucidity is effectively illustrated in the premiere recording of In the Beginning, in which slowly shifting strings, woodwind arabesques and brass chorales carry shades of Swans Migrating.
CHARLOTTE GARDNER