Out of the archives come seven new works by the Belgian violin master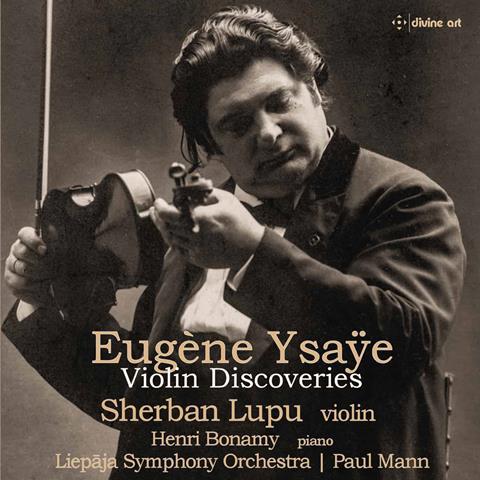 The Strad Issue: December 2021
Description: Out of the archives come seven new works by the Belgian violin master
Musicians: Sherban Lupu (violin) Henri Bonamy (piano) Liepāja Symphony Orchestra/Paul Mann
Works: Ysaÿe: Scènes sentimentales nos.3 & 5; Élégie; Trois Etudes-Poèmes; Petite fantaisie romantique; Violin Concerto in G minor
Catalogue number: DIVINE ART DDA 25222
This album with seven first recordings results from Sherban Lupu's rummaging in literally dusty Belgian archives, especially at Liège Royal Conservatoire. A major discovery is the third Etudes-Poème (Cara memoria), a funeral march with lyrical passages and a dramatic climax. The third Scène sentimentale launches the programme boldly, with a lovely second theme; the fifth is attractive; the Élégie, completed and named by Lupu, is quite grave; the first Etude-Poème, a swaying Sérénade, has been given a piano part by Sabin Pautza; the attractive second features double-stops; and the adorable Petite fantaisie romantique, the only piece previously recorded, has a muted ending.
For the 1893–1910 G minor Concerto, Lupu consulted many partial versions and four more or less complete. Pautza orchestrated it based on Ysaÿe's existing fragments of scoring. The opening tutti is interrupted by a violin cadenza and a second cadenza comes towards the end. In one movement lasting 25 minutes, the work calls for furious fiddling but halfway through an attractive contrasting theme appears.
Lupu's intonational control has slipped a little from its perfection in his prime – he was 67 at the time of the sessions – but his understanding of Ysaÿe's idiom is total. Bonamy is a sensitive partner and the sound is good.
TULLY POTTER