Exploring neglected British chamber music from around World War II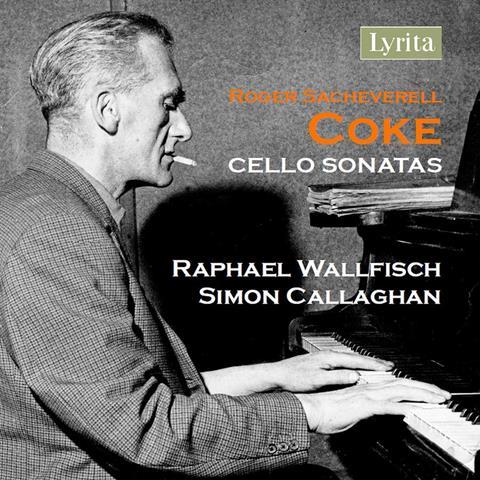 The Strad Issue: May 2020
Description: Exploring neglected British chamber music from around World War II
Musicians: Raphael Wallfisch (cello) Simon Callaghan (piano)
Works: Sacheverell Coke: Cello Sonatas: no.1 in D minor op.24, no.2 in C major op.29, no.3 in A minor op.44
Catalogue Number: LYRITA SRCD384
All composers need persuasive performers to really illuminate their work, and here Raphael Wallfisch and Simon Callaghan muster every ounce of energy to characterise these sonatas. They diligently shade dynamics within the fabric of the narrative and give nuance to each phrase in this well-recorded CD. Roger Sacheverell Coke (1912–72) encompasses a heavily chromatic edgy late Romantic style with occasional references to the composer's hero, Rachmaninoff. Equally, the linear writing may have resulted from Coke's study with Alan Bush.
Yet despite repeated efforts at self-promotion, critical reception of his work was at best lukewarm. One critic wrote of a concert given at Wigmore Hall '…as a craftsman Coke is too repetitive, too long-winded and too fond of loose rhapsodising'. The comments are blunt but have currency, as one movement tends to blend into the next, with potentially strong ideas all too often yielding to rambling discursiveness. There are some striking moments, not least the opening of the First Sonata op.24, which is characterised by an attractive chromatic lyricism. A fervent and forthright opening from the cello defines the Second Sonata delivered with real bravura, with a jaunty theme defining the finale of the Third Cello Sonata.
For anyone with an interest in British chamber music of the 1930s and 1940s, these Sonatas will undoubtedly be of interest, but despite impressively committed interpretations, they are unlikely to gain a foothold in the repertoire.
JOANNE TALBOT