Measured and thoughtful playing gives the music its full voice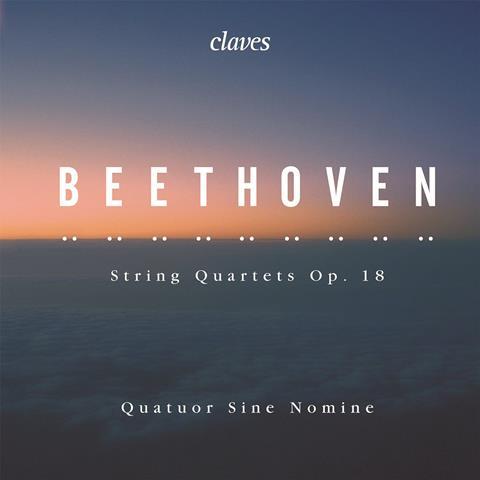 The Strad Issue: December 2019
Description: Measured and thoughtful playing gives the music its full voice
Musicians: Quatuor Sine Nomine
Works: BEETHOVEN String Quartets op.18 nos.1–6
Catalogue Number: CLAVES RECORDS 1919/20
These are performances that allow Beethoven's music to speak for itself, and are all the better for it. Speeds on the whole are temperate, with none of the racing allegros and galloping finales favoured by many.
In the F major Quartet much of the first movement is gentle, for all the striking alternations of forte and piano. The second movement has an air of melancholy which grows to real anguish, and the last two movements trip along, full of high spirits. In the G major Quartet, after an easy-going Allegro, a graceful Adagio and a crisp Scherzo, the Finale bursts forth full of colour and wit. In the D major they make much of the constantly changing musical landscape. The first movement is expansive at one moment, vivid and dramatic at another. The second is full of mystery, probing through Beethoven's forays into remote keys. The finale has a constant spring in its step.
The C minor intensity of the Fourth Quartet is there, but so is the E flat major sunlight. The middle movements are predominately delicate, and the finale is full of humour. The variations in the Fifth Quartet are delightful, with hushed awe in the fourth and a high-spirited romp in the fifth. The finale matches the prevailing happy spirit of the performance.
The Scherzo of the B flat major Quartet has the required uncertainty over where the beat comes, and the 'La Malinconia' opening of the fourth movement is profound. The recording gives the quartet space within a generous acoustic.
TIM HOMFRAY