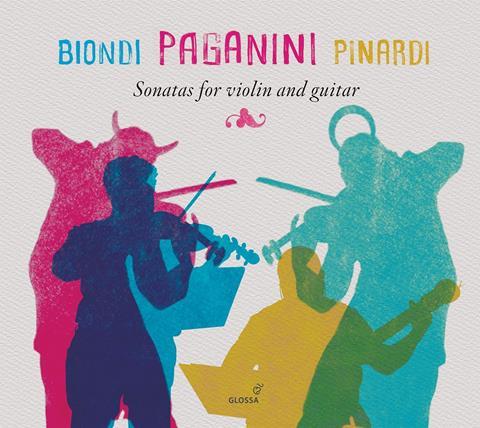 The Strad Issue: November 2018
Description: Four strings meet six strings in enchanting, melodic music
Musicians: Fabio Biondi (violin), Giangiacomo Pinardi (guitar)
Works: PAGANINI Sonatas for violin and guitar
Catalogue Number: GLOSSA GCD 923410
While honing his violinistic skills, Paganini also taught himself to play the guitar. Though it was an instrument he never played in public, he composed more than a hundred solo guitar pieces alongside a series of works for violin and guitar that mainly exchange the dazzling technical intricacies of his solo violin music for Rossinian melodic radiance.
Of the seven sonatas included here, most are in the two-movement format of a relaxed opening section followed by a livelier finale, in which the violin has a chance to sparkle. The single exception is the three-movement Sonata concertanta composed around the same time (1804) Paganini composed the earliest of the Caprices. Here, at last, the guitar emerges from its largely accompanimental role elsewhere to engage occasionally in one-to-one exchanges that recall the gentle enchantment of Giuliani's A major Guitar Concerto.
Recorded in Valencia in a seductively warm and open acoustic using the original manuscripts and roughly contemporary instruments – a 1767 Gagliano violin and an 1825 French guitar made by Mauchant Frères – Fabio Biondi and Giangiacomo Pinardi create the uncanny impression of two friends making music in the late evening for the sheer pleasure of it. Technically immaculate and musically exquisite, it is difficult to imagine this enchanting music better played or engineered.
JULIAN HAYLOCK