Remarkable performances that seem to manipulate the passage of time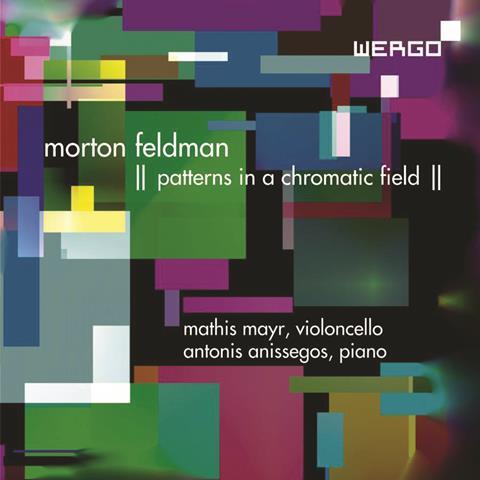 THE STRAD RECOMMENDS
The Strad Issue: January 2020
Description: Remarkable performances that seem to manipulate the passage of time
Musicians: Mathis Mayr (cello) Antonis Anissegos (piano)
Works: Feldman: Patterns in a Chromatic Field
Catalogue Number: WERGO WER 7382-2
It's telling that Rohan de Saram and Marianne Schroeder take more than 100 minutes, across two discs, over Morton Feldman's hushed 1981 masterpiece in their benchmark 1993 recording (reviewed September 2017). Here, German cellist Mathis Mayr and Greek-born pianist Antonis Anissegos manage it in just short of 80 on an admittedly stuffed-full single disc.
This is a pacey, lively account, at least as far as those adjectives apply to Feldman's quiet, contemplative world of obsessive almost-repetitions, one that begins with practically febrile energy before relaxing into austere, sparser textures, seemingly intent on making the greatest dramatic use of Feldman's infinitesimal gradings of speed, density and texture. And as such, it seems to demand closer, more focused and sustained listening, so that the unpredictable and often witty changes that Feldman introduces into his repeating cells take on huge significance, as if the building blocks of music are being laid out before the listener.
The two players give well-nigh immaculate performances, full of character, but there's a touchingly human quality, too, to their minute imperfections in consistency of sound and attack, laid bare in Feldman's exposed writing. With close, intimate sound and a detailed, informative booklet note, this is a remarkable, deeply moving recording in which Mayr and Anissegos seem to manipulate the passage of time itself.
DAVID KETTLE