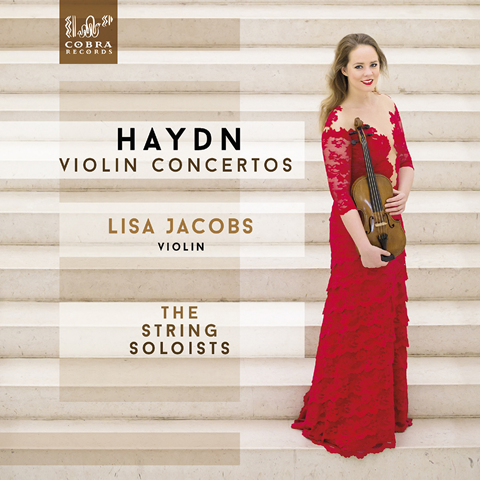 The Strad Issue: May 2018
Description: Vital and delicate playing of Haydn's 1760s concertos
Musicians: Lisa Jacobs (violin), The String Soloists
Works: HAYDN Violin Concertos: no.1 in C major, no.3 in A major 'Melker Konzert', no.4 in G major
Catalogue Number: COBRA0061
This disc's publicity material claims that its musical content will draw listeners back into the 18th century, but Lisa Jacobs's performing approach smacks of more recent times. Nevertheless, her accounts of Haydn's three surviving violin concertos from the 1760s combine delicacy, vitality and striking attention to expressive characterisation.
The fast outer movements are incisively articulated, sprightly and energetic, especially the punchy, rhythmic finales of nos.1 and 4, and their changing moods are admirably contrasted. The reflective central slow movements are interpreted with beauty and poise, albeit with an intensity that barely stops short of Romanticism, especially the Adagio moderato of no.3. However, they showcase perfectly the sonority and tonal purity of the soloist's 1683 Rugeri.
Jacobs occasionally adds some attractive extempore ornamentation including, somewhat unusually, in the first movement of no.4, but her cadenzas are stylistically of a different era. She seems very much at home with her small group of Amsterdam-based string players, who, led by Janneke van Prooijen, interact with her alertly and sensitively. She is forward in the recording, which is sufficiently close to reproduce some unintended percussive noises, but the images are sharply defined, the balance is convincing and the string orchestral backcloth is in a natural perspective.
ROBIN STOWELL