The bass is supple and light on its feet in music from this century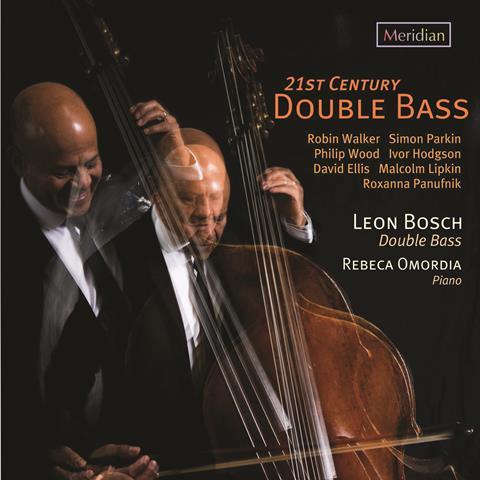 THE STRAD RECOMMENDS
The Strad Issue: January 2020
Description: The bass is supple and light on its feet in music from this century
Musicians: Leon Bosch (double bass) Rebeca Omordia (piano)
Catalogue Number: MERIDIAN CDE84655
Leon Bosch attacks everything he attempts with gusto. Having performed with the world's top orchestras and notched up thousands of enviable session credits, he is now fast accumulating a formidable catalogue of recordings for solo double bass. Compared to previous surveys of British, Russian and Hungarian music, his exploration of the tremendous variety of works written for the instrument in this century feels deeply personal. Many of the pieces premiered on this disc were written to showcase Bosch's startling virtuosity in concert, but he performs those that weren't with an equal dedication. Each of the featured composers seems to share his aim of highlighting what his instrument can do, on its own terms.
If there is a common thread between the many diverse works in this collection, it's that they are physically demanding. Robin Walker, composer of Turning Towards You, notes that Bosch has to bind his fingertips with tape to tackle the ferocious string slaps of its percussive middle section. The soloist's command of his instrument is total during his high-wire dialogue with Rebeca Omordia during Philip Wood's Double Bass Sonata. It's impossible to choose a favourite here, but perhaps the best, and most personal performance is saved for last. Listen to the coda of Roxanna Panufnik's Shosholoza, a rousing tribute to the African miner's song, and wonder – have you ever heard the most 'unwieldy' instrument of the string family played with such magnificent singing tone?
Bosch is aided throughout by Omordia's supple accompaniment. The recordings, made in the generous acoustic of St Edward's Church in south-east London, are flawless.
TOM SHORT