A golden-toned and old-school, if somewhat serious, approach to Haydn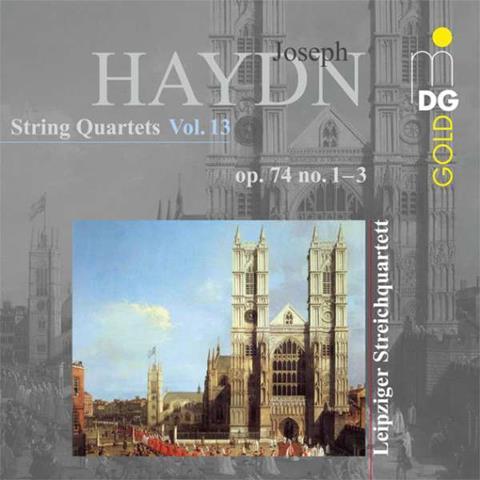 The Strad Issue: September 2021
Description: A golden-toned and old-school, if somewhat serious, approach to Haydn
Musicians: Leipzig Quartet
Works: Haydn: String Quartets vol.13: op.74 nos.1–3
Catalogue number: MDG 307 2224-2
For all the cherishable variety of interpretative approaches available on disc in Haydn's string quartets, most tend to fall into one of two main camps: those who view these endlessly inventive scores from an essentially 19th-century perspective of golden-toned espressivo and cantabile legato or those who sound more seduced (whether using modern or authentic set-ups) by the crisper articulation, tonal transparency and subtle inflections of historically informed practice.
The Leipzigers belong proudly to the former, without being as opulently sonorous as the Angeles (Philips), nor as vibrato-laden as the Amadeus (DG), while bringing a lighter touch to the 'slow' movements and minuets than either the Aeolian (Argo/Decca) or Kodály (Naxos). Some might prefer a more playful approach to Haydn's musical in-jokes and greater sense of uplift and joy when his inspiration goes into top gear, yet by tempering their exuberance, the Leipzigers bring a compelling sense of structural wholeness to each movement, undistracted by passing moments of creative ingenuity, and gently enhanced by the undistracting naturalness and airy textures of the engineering.
An excellent example of their overall approach is the opening movement of op.74 no.2, whose introductory 'brass' fanfares are delivered without a hint of 'knowing' martialistic pomp. Yet experienced in the context of a superbly cultivated reading, in which nothing is allowed to deflect attention from Haydn's enchanting soundscape, few would dispute that in the long run 'less' really can be 'more'.
JULIAN HAYLOCK