Solo cello music appropriated for the violin – in dazzling, charismatic style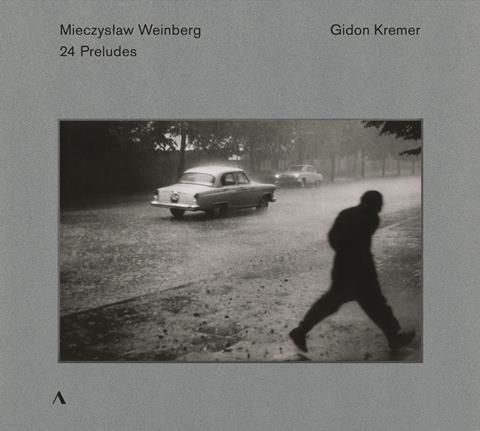 The Strad Issue: July 2019
Description: Solo cello music appropriated for the violin – in dazzling, charismatic style
Musicians: Gidon Kremer (violin)
Works: WEINBERG 24 Preludes
Catalogue Number: ACCENTUS ACC30476
In a month that has also witnessed the release of Rachel Podger's arrangement of Bach's Cello Suites, Gidon Kremer's latest album features his masterly transcription of Weinberg's op.100 Solo Cello Preludes. These were originally composed in the late 1960s for Rostropovich, for whom Weinberg had already written several works, yet – as Weinberg aficionado Verena Mogl points out in her highly informative notes – it wasn't until 1995 that they were premiered by Latvian virtuoso Yosif Feigelson. Arranged (like Bach's Well-Tempered Clavier) in ascending chromatic order of keys starting on C, these indelible paradigms of Weinberg's creative psyche are ideally suited to Kremer's maverick probing interpretative intensity and dazzling technical command.
Incredibly, Kremer was nearly 71 when he recorded them in December 2017 – the recording captures his chimerical tonal inflections with tactile precision – yet the electrifying spontaneity of his playing would suggest someone half his age. Indeed, when Weinberg pays homage to Ernst's 'Last Rose of Summer' Variations at the end of Prelude no.10, Kremer recaptures uncannily the charismatic exuberance of his defining account of the Ernst for Melodiya, made in his early twenties.
The eagle-eared will also spot many Shostakovich thematic cross-references along the way, and in no.5 the haunting opening melody of Schumann's Cello Concerto in the correct key of A minor. Exemplary in every way.
JULIAN HAYLOCK