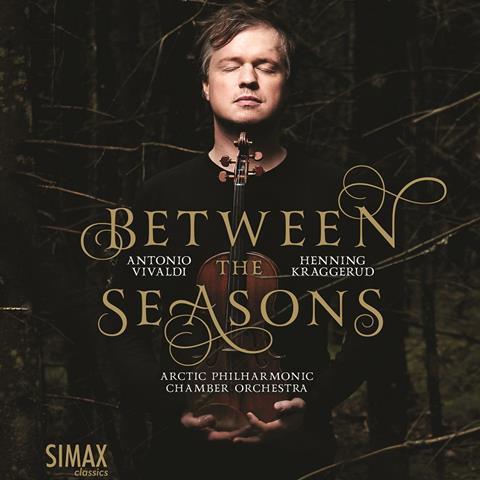 The Strad Issue: December 2017
Description: A cool Nordic wind blows through these Seasons
Musicians: Arctic Philharmonic Chamber Orchestra/Henning Kraggerud (violin)
Works: VIVALDI The Four Seasons; KRAGGERUD Preghiera, Postlude in B flat minor (Equinox), The last leaf – Magnus in Memoriam, Victimae Paschali
Catalogue Number: SIMAX PSC1356
This is a somewhat chilly approach to Vivaldi's Four Seasons, performed by a Norwegian with probably the most northerly orchestra in the world. Kraggerud interpolates attractive works of his own between each concerto, which all have a melancholy air, and the booklet has a lengthy programme note that puts Vivaldi in the context of the bad weather in which he composed. Kraggerud enjoys the theatre of it all, without over-exaggeration. In the pacey first movement of 'Spring' he and his colleagues spice up the birdcalls amid marked dynamic contrasts. In the third he inserts an odd bagpipe-warming-up noise before it begins. His playing here is biting, with a dry spiccato. In the central slow movement he elaborates on the graceful melodies to the point of re-composition. Such vivid interpretation marks all the concertos.
After a very languid opening the cuckoo of 'Summer' is fierce, and Kraggerud's playing in the finale is incisive. In the Allegro of 'Autumn' he produces lethargy and spring-heeled vitality. The chill of 'Winter' is marked with ponticello playing in the ensemble, and his portrayal of a careful skater is vivid. It is all entertaining, and very well played. The recording is warm and clear.
TIM HOMFRAY
Watch: Henning Kraggerud plays Vivaldi's winter in the Arctic circle