Edward Bhesania visits London's Queen Elizabeth Hall on 15 May 2022 for the performance of Haydn, Beethoven and Brahms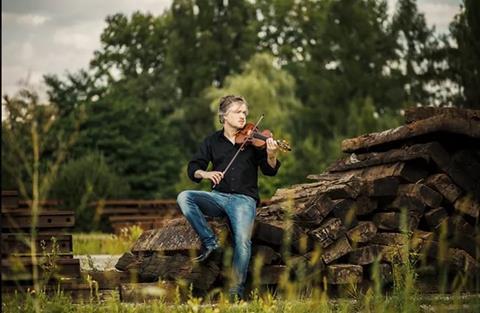 This standard-looking programme of Austro-German Classical and Romantic chamber music hit a sweet spot with its Sunday-afternoon scheduling, its three distinguished players carving out an oasis of warm but focused performances, utterly serious in intent yet never po-faced.
Haydn's Piano Trio in F sharp minor HobXV:26 cast a spell with the transparency and quiet brilliance of its first movement, the warmth and natural phrasing of its Adagio cantabile and the graceful dance of its minuet finale. There was a hint, here and throughout the concert, of Kraggerud – whether due to his instrument or his playing – appearing slightly brighter in tone than his partners, but in many other ways the ensemble was magical. For his part, Brendel lavished every stroke with the fullest attention of both ear and heart.
A crisp, playful scherzo and finale were highlights of Beethoven's First Piano Trio, composed in 1795, the same year as Haydn completed his F sharp minor work. After the interval we moved on some 60 years to Brahms's First Piano Trio in B major, the newer Romantic expression opening up fresh vistas of expansive lyricism and gruff turbulence, as well as mystery and monumentalism. We could not have been placed in safer hands and minds, nor could we have imagined a Sunday afternoon more bewitching.
EDWARD BHESANIA