Faultless ensemble playing and rare repertoire make a welcome release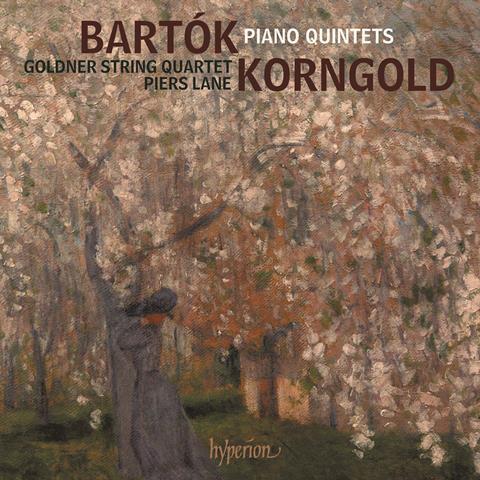 The Strad Issue: April 2020
Description: Faultless ensemble playing and rare repertoire make a welcome release
Musicians: Goldner Quartet, Piers Lane (piano)
Works: Bartók: Piano Quintet in C major. Korngold: Piano Quintet in E major op.15
Catalogue Number: HYPERION CDA 68290
Both of these piano quintets were composed when their respective composers were in their early twenties, but whereas Korngold had already discovered his mature style, Bartók was still finding his own voice. The Hungarian had yet to 'discover' his country's native folk music, and the starting point of his Quintet of 1903–4 is the Brahmsian gypsy style that then stood for Magyar culture. Nonetheless, there are intriguing foretastes of the Bartók to come, not least a liking for asymmetric rhythms and a resourcefulness to his string writing.
The work, revised in the 1920s, was thought destroyed and only resurfaced in 1963, since when its recordings have been rare, which given the authority and exuberance that Piers Lane and the Goldner Quartet bring to this new account is surprising. Maybe that verve gets just a little too unnerving in the high string unisons with which the verbunkos-style finale ends, but elsewhere one cannot fault the ensemble or individual playing.
The same can be said of the Korngold, where rhythmic complexity holds no fears for these players. There's serious emotion rather than sentimentality in the central Adagio, variations on his Songs of Farewell, and in the outer movements the ebb and flow of melody and momentum are ideally judged. In both works there's certainly a welcome sense of space and immediacy to the Potton Hall recording.
MATTHEW RYE