A melting pot of styles is brought together by committed performances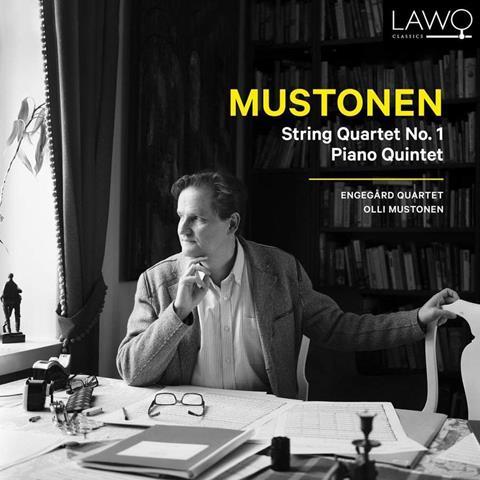 The Strad Issue: December 2022
Description: A melting pot of styles is brought together by committed performances
Musicians: Engegård Quartet, Olli Mustonen (piano)
Works: Mustonen: String Quartet no.1; Piano Quintet
Catalogue number: AWS LWC 1243
Olli Mustonen will be most familiar to many as a pianist, but he has long come into his own as a composer, with symphonies to his name as well as a broad range of chamber music. From the two examples here, it's difficult to pin down his specific style, since the influences of composers as wide-ranging as Bartók, Shostakovich and Sibelius, as well as more recent trends in minimalism and neo-Baroque, have all been absorbed into his compositional make-up.
The String Quartet of 2017, played here with great commitment and immediacy by its dedicatee, the Engegård Quartet, is arresting from the start, with its initial musical challenge answered in modified form by the finale, which resolves into an energetic Con fuoco all'Ungharese. In between come a robust scherzo and a rhythmically insistent slow movement dominated by what appears to be one of his signature stylistic features, a long procession of triads.
The slightly earlier Piano Quintet (2014) is spun from similar cloth, and here features the composer himself alongside the Engegård in a performance imbued with biting force, conviction and technical ease. Its highlight is probably the central Passacaglia, which has insistent power and seems to convey all the angst of our century. The power of these recordings is enhanced by an acoustic with plenty of air and bloom.
MATTHEW RYE