A complete cycle is spiced by some world-premiere arrangements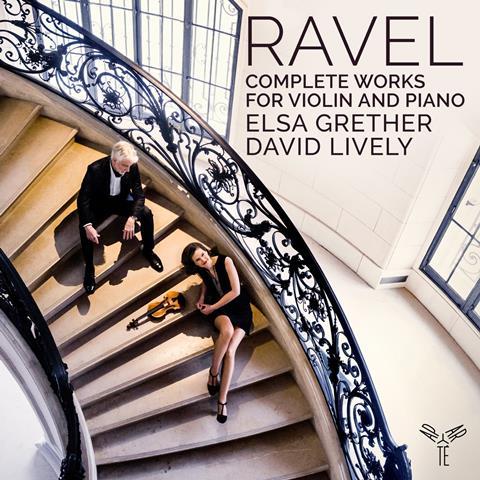 The Strad Issue: November 2022
Description: A complete cycle is spiced by some world-premiere arrangements
Musicians: Elsa Grether (violin) David Lively (piano)
Works: Ravel: Complete works for violin and piano
Catalogue number: APARTÉ AP295
Apart from demonstrating Ravel's wide-ranging stylistic influences – the Gypsy exoticism of Tzigane, the Blues movement of the Violin Sonata in G major, the popular foxtrot from L'enfant et les sortilèges and traditional Hebrew songs in the Deux mélodies hébraïques – this disc disproves Ravel's claim that violin and piano are 'essentially incompatible'. Furthermore, Grether and Lively are always stylistically, emotionally and tonally in sync.
The contrapuntal strands of the G major Violin Sonata's first movement are distinctive yet also delicate and luminous; whereas the climax is suitably bold and alarming (the tremolo violin arpeggios here recalling those in the Piano Concerto's Adagio, making that movement's inclusion here, suitably arranged, more revealing). The 'Blues' movement has, in the hands of these two musicians, the perfect cocktail of American groove and French nonchalance.
The Berceuse sur le nom de Gabriel Fauré reflects the prayerful simplicity of the preceding (first) Violin Sonata's opening, and contrasts starkly with the scintillating vaudeville of the 'Five o'clock Foxtrot' from L'enfant.
The disc closes with Tzigane. Grether conjures a sense of mystery during the slow introduction but also negotiates with ease the high harmonics and the shower of alternating right- and left-hand pizzicato elsewhere. Combining speed and precision, there's a dizzying dash to the end. The recording quality matches the detail of the playing, making this album a persuasive enquiry into Ravel's kaleidoscopic art.
EDWARD BHESANIA