Tim Hamfray visits London's Conway Hall for the recital on 12 December 2021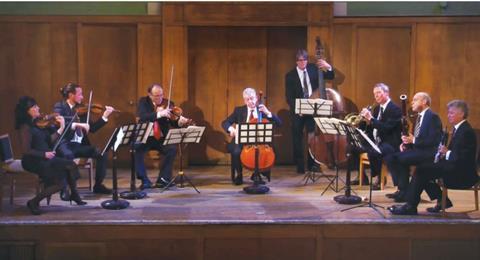 There were many good things in this performance of Schubert's Octet, slightly marred by the sense that players were not entirely comfortable: intonation and ensemble were both a little off in places. Nevertheless, there was a happy sweep to the first movement and great lyricism in the following Adagio, with fine playing from violinist Manon Derome and cellist Anthony Pleeth.
Pleeth provided a fine walking bass in the trio of the jaunty third movement, at once busy and insouciant, and Derome produced fine, filigree playing in the variations of the fourth. A touch of ponticello added menace to the opening of the finale, which went on to be lively and easy-going. It wasn't perfect, but it had the feeling of music making among friends.
Those odd lapses still appeared occasionally in Beethoven's Septet, which had open-hearted and engaging playing, with some neat contributions from the strings in the fourth-movement theme and variations, and heady drama in the finale. Derome skipped a chunk of her cadenza, but the high-spirited finish had the audience cheering.
TIM HOMFRAY