Edward Bhesania visits London's Wigmore Hall on 27 March 2023 for the performance of Brahms, Prokofiev and Respighi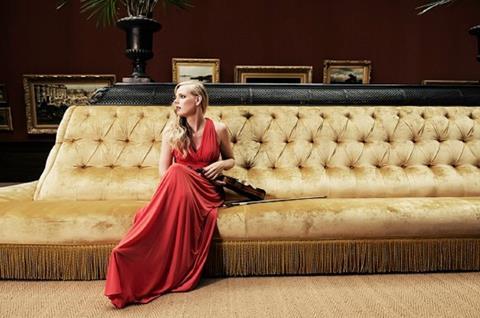 Simone Lamsma's recital with Beatrice Rana was an impressive but frustrating affair. The commitment of the Dutch violinist's playing was never in doubt, neither was her unshakeable technique. But by the end, it was hard not to feel somewhat bludgeoned by it all.
It may not have helped that, from the start of Brahms's Scherzo for the 'F.A.E.' Sonata, Lamsma had to compete with the thick piano chords (or was Rana just upscaling in line with her soloist?). Its gentler Trio section, meanwhile, seemed to unfold somewhat uncomfortably.
Similarly, the hard, wiry sound in the opening trills of Prokofiev's First Violin Sonata set the tone for a reading that was short on half-lights and mystery. Lamsma needed no encouragement in observing the marcatissimo e pesante marking in the Allegro brusco second movement. The display of shock and awe here was certainly energising but to be balanced by more nuanced playing elsewhere.
The most expressive moments came in three of Lera Auerbach's 24 Preludes, drawing some welcome relaxation of temper.
Respighi's Violin Sonata, one of the great unjustly neglected Romantic sonatas, was sometimes pushed so hard that it came across as a quasi-modernist construct. There was more shade in Lamsma's encore, the Gluck-Kreisler Mélodie, but, again, little sense of the magic that Wigmore Hall's intimate space can inspire.
EDWARD BHESANIA