Bruce Hodges hears the performance at Tenri Cultural Institute, New York, on 18 October 2019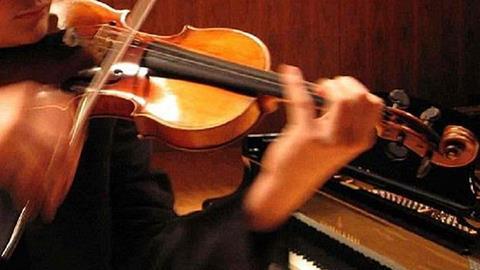 On the third evening of its four-night festival – curated by cellist Michael Haas and titled 'American Voices' – the Momenta Quartet exercised a commitment to giving a second hearing to works commissioned over the years.
With guest clarinettist Eric Umble, the group gave a reprise of Alyssa Weinberg's Still Life (2018), inspired by Picasso's 1911 Still Life with a Bottle of Rum. Though no rum was on the premises, it might be a fine companion for the first movement – an addictive mix of peppy string pizzicatos, as the clarinet percolates above. In the subdued second movement, Umble gave a masterclass in sustained multiphonics, with the strings often in briny sul ponticello.
In Instantes (2005) by Venezuelan-born Manena Contreras, the ensemble mined every split-second of its Latin American vigour. Though the pensive central movement is the emotional core, I also liked the lush ferocity of the Allegro finale, which evoked – of all things – the effervescence of Frank Bridge. Another winner followed from Jason Kao Hwang: If We Live in Forgetfulness, We Die in a Dream (2011), rhapsodic and ethereal, with episodes of near-stillness and high harmonic glissandos.
To close came the world premiere of Seasonal Music (2016–18) by Christopher Stark, who expanded his 'Winter Music' into the final form. Furious buzzing in the opening 'Spring Music' includes at least one laugh-out-loud Vivaldi quotation, which appears for a scant three seconds. Additional quotes appear amid microtonal passages, scratchy tone from bow hair pressure, and icy textures from an avalanche of extended techniques.
Bruce Hodges