Charlotte Gardner reports from the Verbier Festival, where the duo performed on 25 and 28 July 2022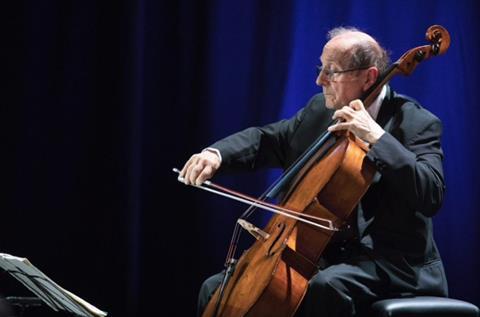 To say Miklós Perényi and Finghin Collins – the latter an eleventh-hour stand-in for an indisposed András Schiff – had tough competition on the evening they opened their Verbier Festival Beethoven cycle is something of an understatement, when a short walk away Gianandrea Noseda was conducting Verdi's Un ballo in maschera with a glittering cast topped by tenor-of-the-moment Freddie De Tommaso. So it said a lot for the reputation of this former pupil of Casals, these days more often teaching than performing, that the church was still comfortably full.
In Beethoven's First Cello Sonata, Perényi was elegant but emotionally measured, prizing lightness and flow in his bowing choices (initial accompanying chugs were four-to-a-bow, for instance) and visually undemonstrative. He seemed more in his own world than audience-aware, but invitingly so. Real fortes were absent – here and in the Third and Fourth Sonatas and the Ein Mädchen oder Weibchen Variations – but rhythmic energy was crisp and sure, matched by an attentive Collins.
They rewarded a standing ovation with the character-laden 'Bei Männern, welche Liebe fühlen' Variations – a teaser for their second concert. This, a morning recital, saw Perényi seemingly with more physical energy, attacking the merry final rondo of no.2 with playful, on point vim. Add joyously sung-out lines for the arrangement of the Horn Sonata op.17, and an especially atmospheric approach to the Allegro fugato section of no.5's finale, and the cycle ended on a high.
CHARLOTTE GARDNER
Photo: Evgeny Evtyukhov