Tim Homfray attends London's Wigmore Hall to hear the 17 October 2019 performance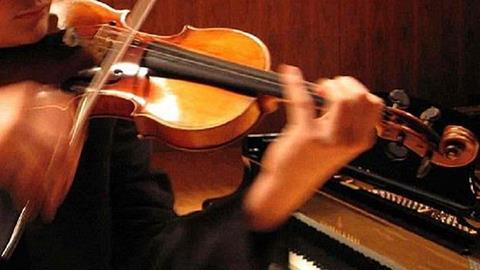 Miklós Perényi and Dénes Várjon performed Beethoven's cello works in two concerts at Wigmore Hall, of which this one, the first, contained an early, middle and late sonata, and a set of variations. Perényi played the F major Sonata op.5 no.1 with winning simplicity, doing pretty much what Beethoven asks, and doing it wonderfully well, with a rich, woody tone, well-articulated staccato and just a hint of rasp from the bow. The Allegro Vivace second movement tripped along, light and effervescent. Perényi opened the C major Sonata op.102 no.1 with a creamy, flowing legato, and brought out the drama on the ensuing Allegro Vivace. The opening of the second movement had meditative depth before the complex and captivating Allegro Vivace, dynamic and touched with humour.
Pianist Dénes Várjon, always excellent, was frequently to the fore in the twelve Variations on 'Ein Mädchen oder Weibchen' from Mozart's Die Zauberflöte, firm, precise and injecting gentle poetry. Perényi opened the A major Sonata op.69 with a serene nobility that gave way to theatrical dash, full of dynamic flair. They punched into the syncopations of the Scherzo, and the Finale had a grand sweep to it.
Tim Homfray