Leah Hollingsworth hears a matinee concert at the All Souls Interfaith Gathering, Shelburne, VT, on 24 August 2023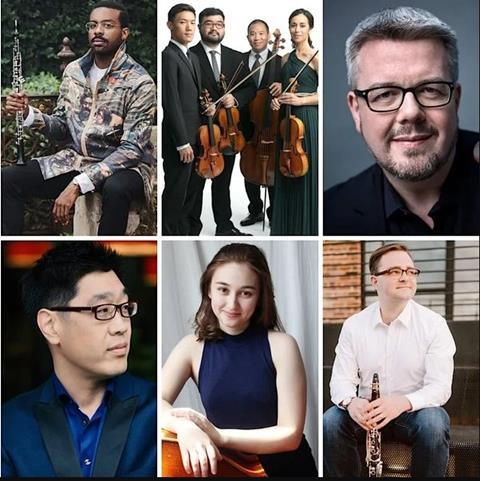 Lake Champlain Chamber Music Festival's 15th year featured 'Musical Capitals', a series exploring the contributions of composers linked to great musical cities. The matinee concert on 24 August was titled 'New Sounds from Paris' and featured violinist Soovin Kim and cellist Paul Watkins in Ravel's light and articulate Sonata. Their playing was transparent yet powerful, with the sweet timbre of Watkins's higher register a particular standout. Prokofiev's Quintet in G minor brought together Isabelle Durrenberger (violin), Jessica Bodner (viola), Nina Bernat (double bass), Titus Underwood (oboe) and Bixby Kennedy (clarinet), who made a powerful case for this idiosyncratic piece, full of the composer's characteristically relentless insistence.
The second half featured the Parker Quartet, which brought to Stravinsky's fiery and dynamic Concertino its trademark combination of precision, balance and timbral breadth. The Stravinsky seamlessly dovetailed into Debussy's masterpiece for string quartet, a bold yet effective move that highlighted both the similarities and differences between each composer's tonal language. The Debussy was captivating, with pristine intonation and rhythmic clarity.
If this concert is any indication, Gloria Chien and Soovin Kim have accomplished a marvellous feat in northern Vermont during their tenure as the festival directors, with great things in store for its future.
LEAH HOLLINGSWORTH